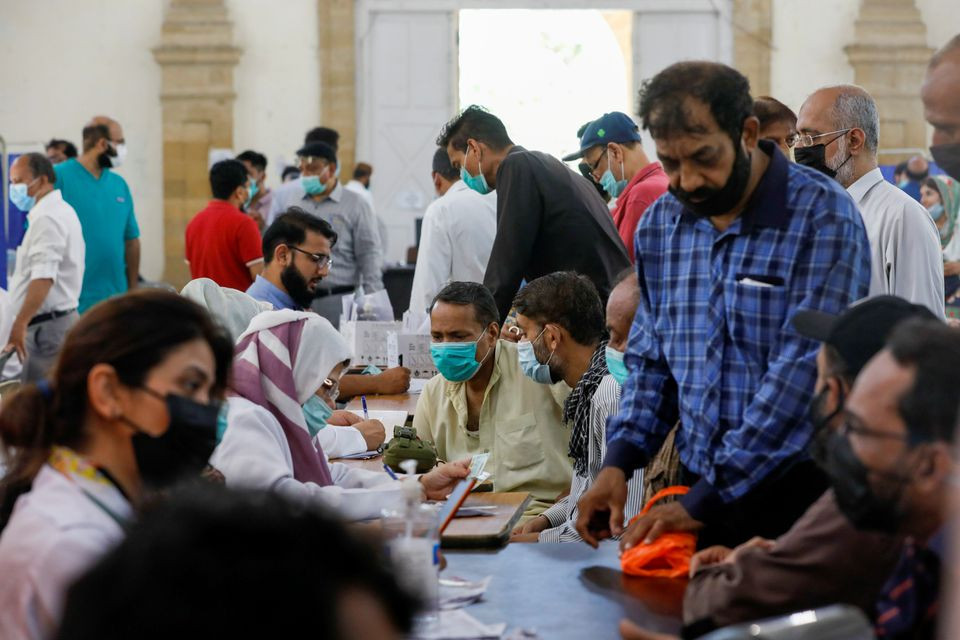 ---
Pakistan reports highest daily Covid infections since June 10
With new 1,277 cases in past 24 hours, country's overall caseload reaches 959,685
---
ISLAMABAD:
After a three-week decline in daily cases of Covid-19, Pakistan on Friday reported over 1,270 new cases, the highest daily number since June 10, according to the health ministry.
The country recorded 1,303 new infections on June 10 and 663 on June 21, the lowest number since October 20, 2020, official data showed.
With new 1,277 cases, the country's overall caseload has reached 959,685.
While 24 more people died in the past 24 hours, bringing the total number of fatalities to 22,345 and 905,430 recoveries.
Read more: Despite Covid impact, rupee stays strong vs dollar
Hit by the third wave of Covid-19 in March, Pakistan had reported 6,127 cases on April 17 and imposed tough lockdowns in several cities.
However, in June, the new infections declined and the government eased most coronavirus restrictions across the country.
On June 25, the head of the National Command and Operation Centre (NCOC) and federal minister, Asad Umar, warned that Pakistan could be hit by the fourth Covid-19 wave in July, urging people to adhere to safety measures and be vaccinated.
Also read: Fact Check: Death within two years of getting the Covid-19 vaccine?
"Reviewed the artificial intelligence-based disease modelling analysis today... in the absence of strong SOP enforcement and continued a strong vaccination program, the 4th wave could emerge in Pakistan in July," Umar had said.
Pakistan, which has obtained vaccines largely from China, has administered over 16.3 million doses so far. Anyone above the age of 18 can now be vaccinated.