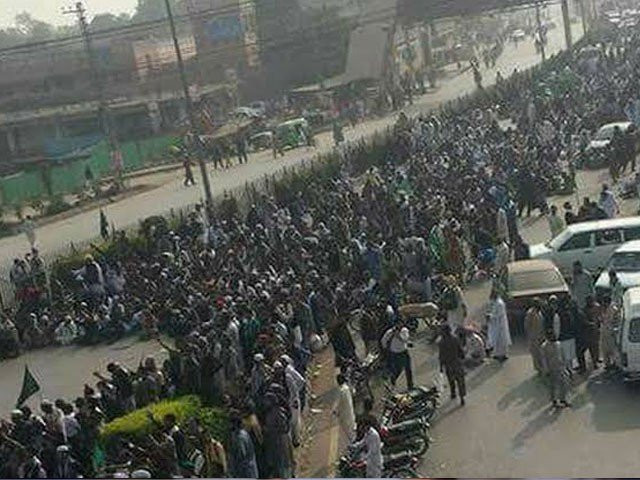 ---
ISLAMABAD:
A number of students were detained by the police on Thursday during a protest against matriculation and intermediate examinations outside the Higher Education Commission (HEC) office in Islamabad.
The students chanted slogans against the government and demanded the cancellation of the examinations. According to the protesters, they were taught the courses online and they claimed they were unable to prepare well for the upcoming examinations.
They urged Education Minister Shafqat Mahmood to either approve their demands or tender his resignation.
The students also announced to continue their sit-in till the approval of their demands.
A heavy contingent of police was present on the occasion to deal with any untoward incident. The police did conduct an operation and detained some of the students.
Also read Students protest demanding online exams in Punjab
In January, the HEC took note of the concerns raised by students that their examinations should be conducted online.
The apprehensions of students were reviewed carefully in consultation with the VCs of all the provinces and regions, keeping in view the difficulties brought about by the pandemic as well as the opening of universities from February 1.
The official mentioned that the three-hour meeting had ended without a definitive conclusion as the VCs present were split on the decision to hold online examinations while it was noted that some universities had already taken students' final exams online.
COMMENTS
Comments are moderated and generally will be posted if they are on-topic and not abusive.
For more information, please see our Comments FAQ