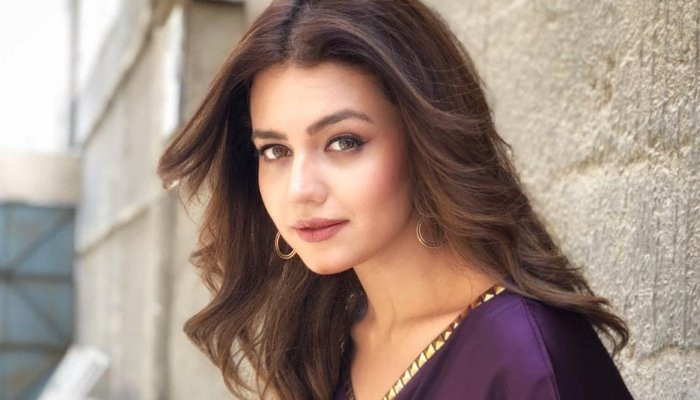 ---
Actor Zara Noor Abbas recently took to her Instagram to ask her followers why women are asked to take a step back from work when co-workers find out that they are pregnant, and why the same attitude does not extend towards fathers-to-be. The Zebaish starlet used the 'ask me anything' feature on the Instagram app to post the question to her story and received quite a few responses. While some questioned society's double standards, others were adamant that a woman requires complete rest while expecting, and thus should not work at all.
Zara asked, "Quick question! Why are working women asked to take steps back when they announce pregnancy in the corporate/work world and why are men never questioned for their credibility or their enthusiasm about work when they plan a family?"
A user responded by stating that men should be allowed an extended paternity leave "to help out" since parenthood is a "joint responsibility". Zara responded to the user explaining that this would be a wonderful idea and inquired how it could be implemented. In a similar vein, another user elaborated on why men weren't subject to the same societal expectations with, "Probably because some men don't want to take equal responsibility that comes with parenting," to which the Ehd-e-Wafa actor replied, "Doesn't that depend on the person? We shouldn't be too quick to judge the men. I am sure they want to spend quality and most of their time with their children."
Speaking about the inequality rampant in society, a user replied, "Because women are belittled at every step of their life and they are not equal to men." Zara responded in disagreement with the user, explaining, "Women are not always belittled. But they are repeatedly questioned for their choices in life. Why is that question not the standard for men in the corporate world? And also, men and women are not equal. They have their own place and women have their own. Plus, women give birth to another human being. Men can't do that."
Another user responded citing the traditional roles of men and women in society, writing, "Because men make money for the family and women during pregnancy would not be able to work." To this, the actor replied, "Fun fact. Did you know Gal Gadot was five months pregnant when she was shooting for Wonder Woman? No, you didn't." Similarly, another user replied to the question saying it would be too risky for pregnant women to carry on working. Zara got back to the user asking how desk jobs pose any major health risks to pregnant women. She said, "Doing desk jobs is risky? Being active is perhaps highly suggested by doctors. And how does carrying another life stop or become a problem for your brainstorming?"
A female user came forward with her experience of working until her eighth month of pregnancy, sharing, "Well, I worked till eighth month. Helped me to keep myself distracted and active." The actor responded with, "Here is an example! Watch over people. Especially the ones who want to bring religion here in my DMs and tell me what Islam says about pregnancy."
COMMENTS
Comments are moderated and generally will be posted if they are on-topic and not abusive.
For more information, please see our Comments FAQ