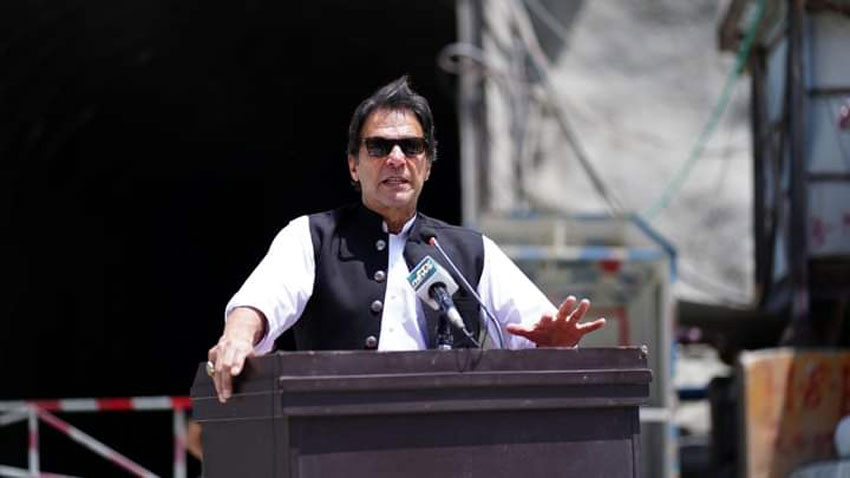 ---
ISLAMABAD:
Prime Minister Imran Khan will address farmers of the country at the Kisan Convention scheduled to be held in Islamabad tomorrow (Thursday).
The decision to hold the convention was taken on Tuesday during a meeting between Prime Minister Imran and Minister for National Food Security Syed Fakhar Imam.
The prime minister told the minister that provision of relief to farmers is one of the foremost priorities of his government and that the government is bringing reforms in the agriculture sector by adopting a comprehensive strategy.
During the meeting, the PM and the minister also discussed record production of all crops in the current year and the government's strategy for next year's crops. According to sources, at the convention the PM will discuss the measures that the government has taken to provide relief to the farmers.
Read: PM vows to protect farmers' interests
Separately, Minister for Information Technology Aminul Haq and MNA Khalid Maqbool Siddiqui – who belong to the MQM – called on Prime Minister Imran Khan and discussed with him the ongoing projects under the IT ministry as well as measures taken to enhance the IT sector exports.
MNA Shahzain Bugti also called on the premier to discuss the federal government's development projects in Balochistan, the Balochistan package and the measures taken by the Centre for ensuring socioeconomic progress of the people of the province.
Minister for Planning Asad Umar and Minister for Defence Pervez Khattak attended the meeting.
The premier also met Minister for Housing Tariq Bashir Cheema and MNA Moonis Elahi to discuss the housing projects undertaken by the federal government. They also reviewed the measures taken in the current budget for providing relief to the common man.
Both Cheema and Elahi belong to the PML-Q, a coalition partner of the ruling PTI.
COMMENTS
Comments are moderated and generally will be posted if they are on-topic and not abusive.
For more information, please see our Comments FAQ