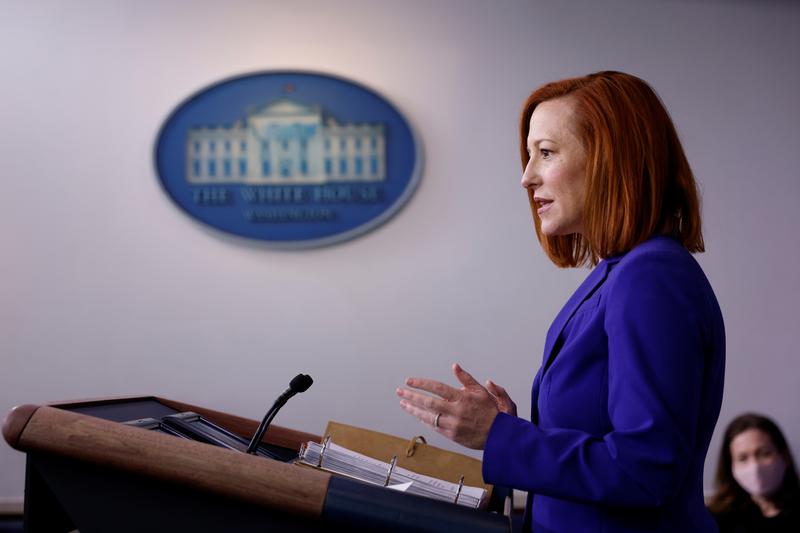 ---
WASHINGTON:
Pakistan would receive 2.5 million doses of the Moderna Covid-19 vaccine from the United States, White House spokesperson Jen Psaki confirmed on Monday.
The shipment is part of US President Joe Biden's commitment to play a leading role in ending the coronavirus pandemic worldwide, she said.
Last week, Biden had announced plans to allocate 75 per cent of unused Covid-19 vaccines through the UN-backed Covax global vaccine sharing programme.
Of the first tranche of 25 million doses, the White House said that about 19 million would go to Covax, with approximately six million for South and Central America, seven million for Asia, and five million for Africa.
Read more: USAID donates 52 ventilators to Sindh govt
The doses mark a substantial — and immediate — boost to the lagging Covax effort, which to date has shared just 76 million doses with needy countries.
On June 5, it was reported that critical health supplies airlifted by the United States, through US Agency for International Development (USAID), reached Pakistan to help save lives, stop the spread of Covid-19 and meet the urgent health needs of the country.
The airlift to Pakistan contributed to needed and requested emergency medical supplies, including personal protective equipment, pulse oximeters, and other supplies. USAID will complement these supplies with technical assistance on their use and maintenance.
The US government has allocated more than $40 million to Pakistan for Covid-19 response assistance, including a donation of 200 ventilators to care for Covid-19 patients. This support has benefited more than 2.5 million Pakistanis across the country, providing life-saving treatments, strengthening case-finding and surveillance, and mobilising innovative financing to bolster emergency preparedness.
USAID's assistance also includes a $2 billion contribution to Gavi, the Vaccine Alliance, to support the purchase and delivery of Covid-19 vaccines to 92 low and middle-income countries, with another $2 billion commitment planned by 2022.
COMMENTS
Comments are moderated and generally will be posted if they are on-topic and not abusive.
For more information, please see our Comments FAQ