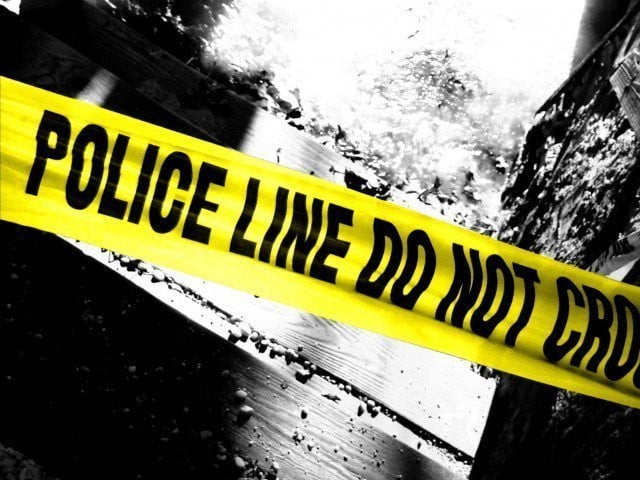 ---
LAHORE:
A stepmother allegedly electrocuted two children in Raiwind. Reportedly, the suspect resented her husband's decision to ensure quality education for the minors.
Police had registered a murder case on the complaint of the father of the deceased children, Khurram Shahzad.
Suspect Aneela Khurram is on run after the incident. Khurram said his wife had informed him about the death of the children on a phone call.
Reportedly, she was annoyed with her husband who wanted to ensure quality education for the children.
Khurram, who works at a social security hospital on Multan Road, had contracted a second marriage with Aneela after the death of his first wife. He had two children from his first wife ie Abuzar 6, and Eman Shahzadi 4, and one son from the second wife.
All of them had been living in a house in Cheetar Khan Haveli area of Raiwind.
Read Three of a family electrocuted
He also worked in a nearby clinic. On the day of the incident, he went to the clinic near Bobhtian Chowk.
Meanwhile, his brother-in-law Ali Shan called him asking if he fought with his wife. Shan told him that his sister has arrived at her parents place with her son and had left the other children at home.
When he called his wife she told him that she has done what she wanted to do.
Khurram further said when he reached home, he found it locked. He with the help of a ladder borrowed from neighbours entered into the house.
He started looking for the children and found them dead in a bedroom.
He noticed an electric wire lying nearby. He told police that his wife had electrocuted them to death.
A police team reached the spot on information and shifted the bodies to a morgue for autopsy. They also collected forensic evidence from the crime scene and recorded statements of the eye-witnesses.
Police had been conducting raids to arrest the prime suspect. She had a dispute with her husband over the children. The investigators, crime scene unit and forensic experts have collected the evidence.
Published in The Express Tribune, June 29th, 2021.
COMMENTS
Comments are moderated and generally will be posted if they are on-topic and not abusive.
For more information, please see our Comments FAQ