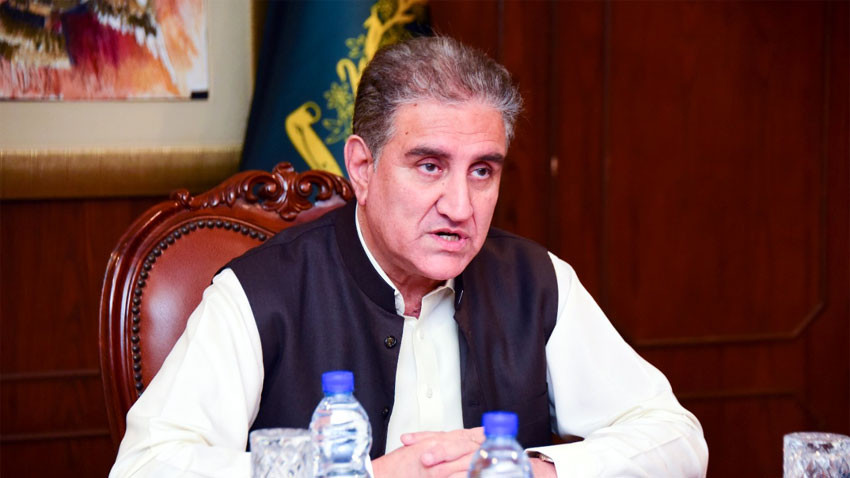 ---
MULTAN:
Foreign Minister Shah Mahmood Qureshi on Sunday said the PTI government would honour its promise of granting South Punjab the status of a province.
"The demand to convert South Punjab into a province is beyond any discrimination," Qureshi said as he addressed a gathering at the South Punjab secretariat.
"The PTI will materialise its promise made to the people of the region," he added.
According to the minister, formation of a separate province would be the beginning of the fastest development in the region.
"In order to turn the fate of the area around, it is imperative for all powers to be moved to the South Punjab secretariat."
The minister said it was the PTI's agenda to ensure equal progress in every city and town of South Punjab.
He hoped that a separate budget would help address the deprivations of the region's people.
On the occasion, different secretaries of the South Punjab secretariat gave a briefing to the minister on uplift projects under way in the region.
"Earmarking of 35% of the budget for South Punjab was the beginning of a new era of development in the region," Qureshi observed.
Read Minister hints at more jobs for South Punjab
He added that the delegation of powers to southern Punjab secretariat would help change fate of the backward region.
"It will also help address the sense of deprivation among the people of the neglected area. Similarly, the secretariat will ensure speedy development," he maintained.
South Punjab Additional Chief Secretary Saqib Zafar informed Qureshi that Chief Minister Usman Buzdar had provided a large amount of funds for the development of southern Punjab.
He added that 2,491 uplift schemes would be completed during the new fiscal year.
The additional chief secretary further said proper monitoring of the development work would be ensured.
Additional secretaries of S&GAD, interior, local government, livestock, forest, revenue, education, health, communication, canal and some other departments were also present on the occasion.
Earlier this year, while reacting to PML-N Vice President Maryam Nawaz's comments that South Punjab had been kept deprived, Qureshi asked, "Who governed Punjab for the last several decades?"
"It remains to be seen who deprived South Punjab. In whose era were the funds diverted elsewhere unfairly? In whose era was the slogan, 'We are prisoners of the throne in Lahore' popular?" the foreign minister had said.
Qureshi said that the PTI government had taken two major decisions regarding South Punjab in the last two-and-a-half years.
"Two administrative secretariats have been set up in Multan and Bahawalpur to devolve power to lower levels. Special funds have been allocated for South Punjab which will be spent on construction and its development," he was reported as saying.
(With input from APP)
COMMENTS
Comments are moderated and generally will be posted if they are on-topic and not abusive.
For more information, please see our Comments FAQ