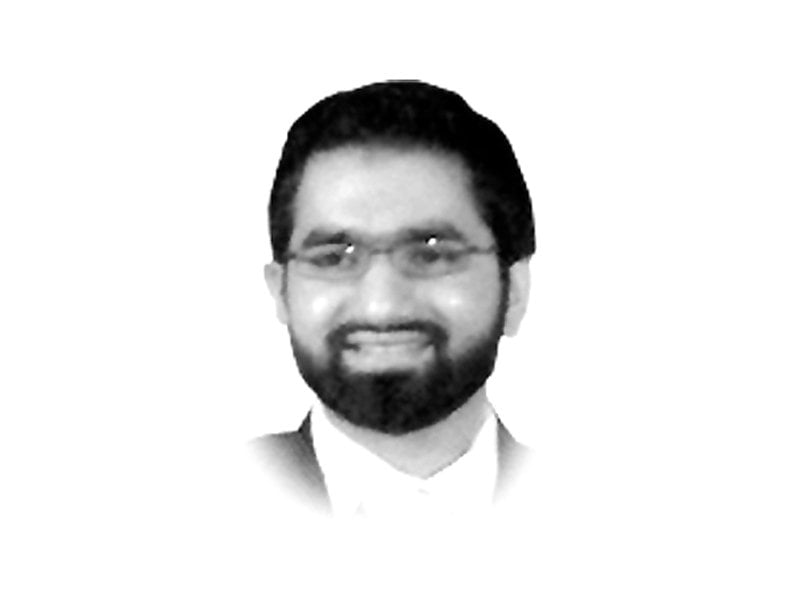 ---
Here's a headline you don't see in the newspapers: K-P is now spending more on education and health per capita than Punjab or Sindh based on the latest ambitious and reform-oriented budget presented by K-P Finance Minister Taimur Jhagra. A decade ago, who would thought that a little war-torn province in Pakistan would deliver universal healthcare insurance to its citizens free of cost, a feat that even the world's superpower, the United States of America, struggles to deliver for its citizens. Or that a billion-tree tsunami would actually materialise in the province and singularly propel environmental sustainability to the top of the federal government's agenda, even during an economic crisis and global pandemic.
On a national level, the raw political convulsions we are currently experiencing as part of the birth pangs of a Naya Pakistan are so strong that the jury is out on whether a healthy baby will be delivered at the end or the mother (system) will collapse in the process. However, if one is looking for the birth of hope in Naya Pakistan, K-P's latest budget is a tease. It shows what's possible, without breaking the bank.
First, the facts. K-P has allocated the highest share (Rs34 out of every Rs100) for development spending in the budget, followed by Punjab (Rs28) and Sindh (Rs23). More importantly, as Hasaan Khawar shared in his column for this paper earlier in the week, K-P has announced 100% release of Annual Development Program funds at the start of the year, which will increase the development spending without bureaucratic delays, as opposed to historically when a significant percentage was spent sub-optimally in the last month of the fiscal.
On social sector spending, K-P has an allocation of Rs5,797 per capita for education, compared to Rs5,658 for Sindh and Rs4,018 for Punjab. On health sector, K-P's per capita allocation for next year is Rs3,997, compared to Rs3,654 and Rs3,354 for Sindh and Punjab respectively. Traditionally, Pakistani politics rewards visible progress in the shape of gleaming motorways and metros. Is an investment in human capital risky for your government politically? I asked Jhagra, the K-P's finance minister.
"We shouldn't underestimate the intelligence of the Pakistani voter," he replied. He went on to argue that when K-P citizens experience the service delivery of Sehat Insaf Cards (health insurance), they realise the value of the government investing in improving the quality of their everyday life. Similarly, he argued that even more important than building new schools, education sector spending is focused on hiring and retaining better quality teachers because the most critical factor in driving education outcomes is the teacher. This is finally a pivot from physical capital to human capital that Pakistan's development model desperately needs.
Perhaps the most radical effort included in K-P's budget is reforming the pension system. To put the pension problem into perspective, K-P's pension bill today is a staggering 95 times as large as what is was in 2004. At this rate of growth, within the next six years the salary and pension expenditure alone will be larger than the entire provincial revenue. It would be easy to kick this can down the road to the next finance minister – like many have done in the past – but the K-P government took on the challenge of reforming the system, despite the political minefield that it is.
To explain how complex and entrenched the pension system is, let me give you an example by sharing the 13 layers of pensioners receiving family pension. It goes from the pensioner to the widow to son or unmarried daughter followed by wife of diseased son all the way to widowed daughter of diseased son and unmarried sister. Reforming this isn't easy, but a multi-layered approach is being taken to bring the ballooning bill into control structurally.
Some moves are particularly smart. For example, for PAS and PMS officers, it was jointly agreed that 20% of their pay raise would be contributed towards annual pension payments, creating the first pay-as-you-go pension mechanism for existing employees in Pakistan. There's still a long way to go but just like the Eid moon is always first sighted in K-P, it appears that Naya Pakistan's chand will also first surface in K-P.
Published in The Express Tribune, June 27th, 2021.
Like Opinion & Editorial on Facebook, follow @ETOpEd on Twitter to receive all updates on all our daily pieces.
COMMENTS
Comments are moderated and generally will be posted if they are on-topic and not abusive.
For more information, please see our Comments FAQ