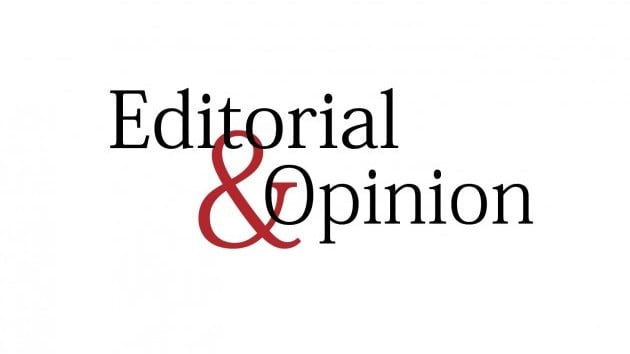 ---
Saman Abbas was a second-generation Pakistani living in Novellare, Italy. She had turned 18 earlier this year. Saman disappeared in late April and is presumed dead. According to Italian authorities, she was likely killed by her uncle, Danish Husnain, and two cousins, possibly in connivance with her parents, Shabbar Abbas and Nazia Shaheen. The reason? Saman did not agree to marry the cousin her parents chose for her and wanted to marry someone of her own choosing. Earlier, she had sought protection at a Social Services shelter. She returned home on April 22, possibly to collect some paperwork to get herself a passport. An alternative theory is she returned after an SMS from her mother that said: "Please get in touch, come back home. We are dying (without you). We will do as you say".
Much about the case is still conjecture. The police are still looking for Saman's remains in the agricultural fields where her father and other family members worked. Her parents are wanted for questioning but have left Italy for Pakistan. One of the cousins has been arrested in France, extradited to Italy, and is now being interrogated. The uncle and other cousin are still in hiding.
The case is mentioned almost every day on the main radio and TV channels, and whatever happens in the coming months, it has again turned the spotlight on Pakistan and Pakistanis living in Italy. The right-wing, anti-immigrant parties have lost no time to take to talk shows, and print and social media to point out that immigrants, in particular Muslims, will never adapt to the norms and laws of Italy, or any European country. According to these parties, immigrants might appear hardworking, law-abiding citizens, but at home they are retrograde criminals. Such rhetoric not only feeds biases and hatred, but also poisons ongoing political discussions about important topics such as giving Italian nationality to children of immigrants born here. Presently, such a right does not exist and has created a sub-class of second-generation immigrants with limited rights, including the right to live and work in Italy.
Leaders of the Pakistani community and diplomats in Italy have spoken out against the crime. But what stays in public memory are statements such as that made by Saman's younger brother: "In our culture, it is acceptable that a girl runs away from home, but if she stops being a Muslim, she is killed. She (Saman) did not behave as a Muslim." He apparently also said, "The Quran [says] if one stops being a Muslim, one is buried alive with the head outside the ground and then stoned to death. In Pakistan this is what we do." This is how he tried to justify the murder. And what an image of Pakistan by a boy who has most likely never been there!
What can the Pakistani community in Italy do to prevent such things? And if they do occur, they should be seen as individual acts of madness and not a reflection of the mentality of all of us. Two things are urgent.
First is to overcome the isolation of the community. Many first-generation Pakistanis do not see Italy as their home; they do not internalise the culture of the host community — refusing even to learn the language beyond few phrases necessary for survival; continuing to live in ghettos; and interacting with very few friends and relatives, usually from their own town of origin. Such isolation is simply not acceptable. It is painful, especially for women, who sometimes do not leave the house for weeks or months, and even the grocery is done by men. It is painful for the children who are not allowed normal social interactions and friendships. And is deeply offensive to the host community. Italians are neither racist nor Islamophobic. They are generally welcoming and countless immigrants are helped by individuals, civil society organisations, the church, and local government institutions. There is also recognition that immigration is an economic necessity as birth rates plummet and the Italian population ages. No one carries ill will towards Pakistanis, but being stand-offish and disdainful of the society you have chosen to live in does not engender sympathy.
There is much that can be done to improve the situation. One would be to get women to socialise more outside their homes and, if possible, to get jobs. Local government and NGOs organise regular classes and events for learning the language and acquiring skills. These are largely free of cost, but social taboos inhibit Pakistani women leaving the house. It is imperative that community leaders and Pakistani representatives cooperate to overcome these barriers by speaking with the community and local institutions. Another low-cost initiative would be to organise exchange visits between Pakistan and Italy with families.
Another low-cost high-impact intervention would be to work with schoolteachers and local imams to ensure that young people are given a correct interpretation of Islam. Such things already happen at an individual level. For example, when some school-age hot-heads, who got their Islam off the internet, were talking about what the Quran sanctioned or did not, their schoolteachers invited the local imam to counter radical views and talk about Islam's messages of love, brotherhood and respect for women's rights. There is a need to build on such examples.
Also, when high-profile occurrences take place, our political and religious leaders must speak out. And just as Prime Minister Imran Khan speaks out against offensive caricatures in the European press, he should also speak out at the murder of a young Pakistani girl by her relatives. Italy hosts the second largest diaspora of Pakistanis in Europe and should feature more on the screen of our leaders at home.
Another area is helping second-generation Pakistanis bridge the gap between the expectations and mentality of their parents, and the society in which they were born and raised. This is particularly for those who moved here from poor areas of rural Punjab. Often, this is a wrenching experience full of potential conflict that can spill over into physical or physiological violence. One way to help young Pakistanis born here is by showing their pains are no different from those that Pakistani youth face at home. Bringing to Italy young actors and musicians who are role models for Pakistani youth would be a good place to start, but such performances must be pitched to the diaspora not, as is often done, to the diplomatic community and the elites in Rome.
Published in The Express Tribune, June 25th, 2021.
Like Opinion & Editorial on Facebook, follow @ETOpEd on Twitter to receive all updates on all our daily pieces.