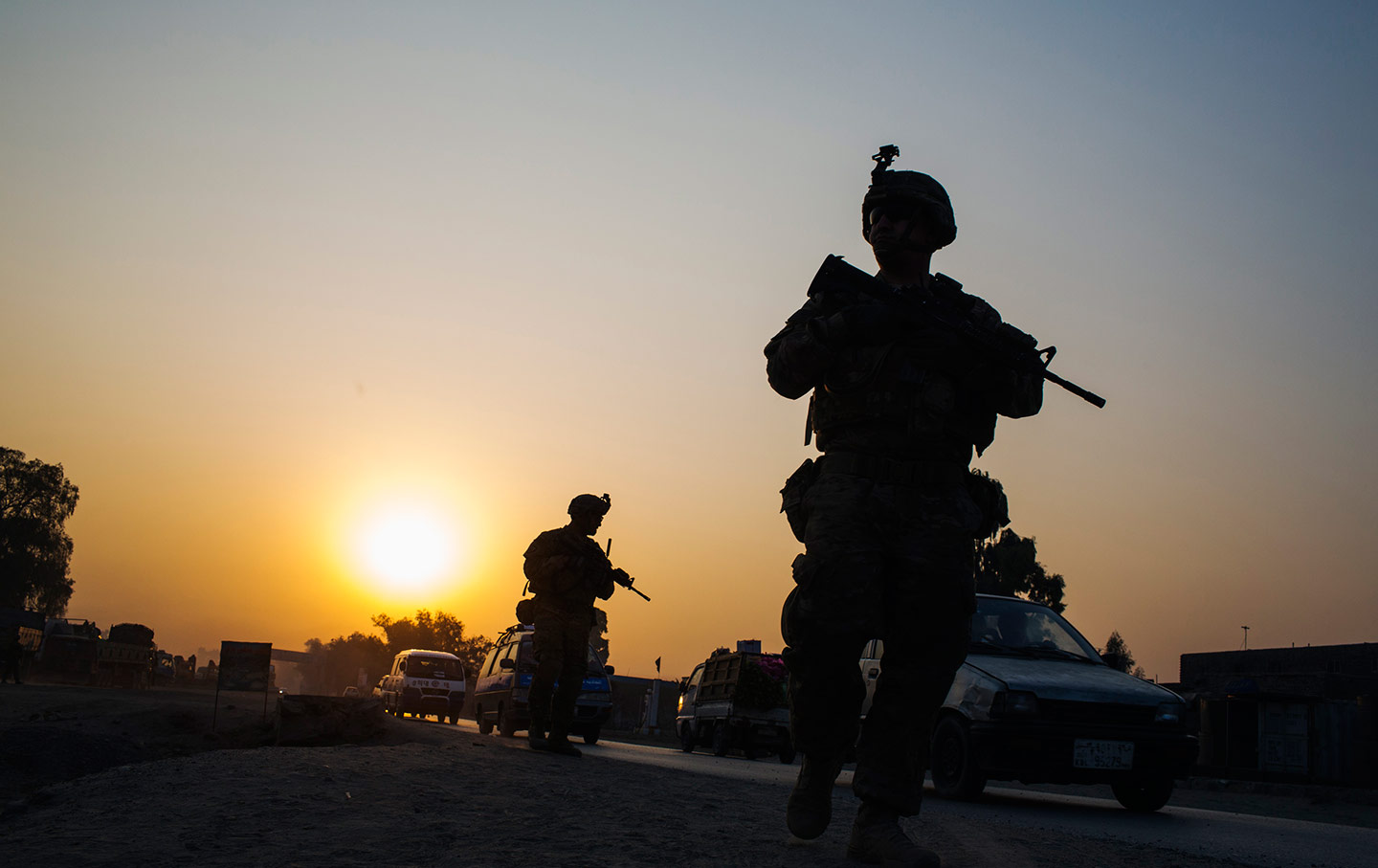 ---
Russian Defence Minister Sergei Shoigu on Wednesday warned of the danger of the situation in Afghanistan, saying that there is a "high probability" of a civil war after the withdrawal of the North Atlantic Treaty Organisation (NATO) forces from the war-torn country.
He pointed out that the alliance, during its presence in the country for 20 years, failed to achieve any tangible result in the formation of solid-state institutions, according to Russia's RIA Novosti news agency.
"It must be admitted that over 20 years of stay in Afghanistan, a significant military contingent of the Western alliance has failed to achieve significant results in stabilising the situation in the country and forming sustainable public administration structures," Shoigu said.
Read more: Likely scenario in Afghanistan post-Sept 2021
"There was a high probability that after the withdrawal of Nato forces [from Afghanistan] a civil war would resume in the country with all negative consequences: further deterioration in the life of the population; mass migration; and the spread of extremism to neighbouring countries," he said.
Meanwhile, Russian Deputy Permanent Representative to the UN Anna Yevstigneyeva, during the UN Security Council meeting on Afghanistan on Tuesday, said that the deterioration of the situation in Afghanistan amid the withdrawal of foreign forces causes ever-growing concerns.
"Just like 20 years ago, the terrorist threat remains a serious challenge in Afghanistan," she said, adding that the "situation with drug production and drug trafficking" also causes concerns.
The development comes as Taliban insurgents press a major offensive in Afghanistan, triggering growing concern that the country would be sunk into a deeper crisis after American troops depart.
Also read: The Taliban, Turkey and Afghanistan's military situation
Fighting between US-backed Afghan forces and the Taliban has surged in recent weeks, with the militants gaining control of territory. The Pentagon now estimates the Taliban control 81 of the country's 419 district centers.
Political talks between the government and the Taliban have largely stalled and it is unclear how Afghan security forces will perform after US troops depart. The Taliban have assured Afghans who worked with foreign forces of their safety.
The Pentagon is overseeing an orderly withdrawal of US forces from Afghanistan and the United States has not seen an increase in violence directed against its troops in the country in the past year, White House press secretary Jen Psaki said earlier today.
Psaki told a news briefing that while there had been increased attacks on Afghan forces and the government compared with a year ago "we have not seen an increase in attacks on our military or presence since February 2020".
The US military has completed more than half of its withdrawal from Afghanistan and is set to finish in the coming weeks.
(With additional input from Reuters)