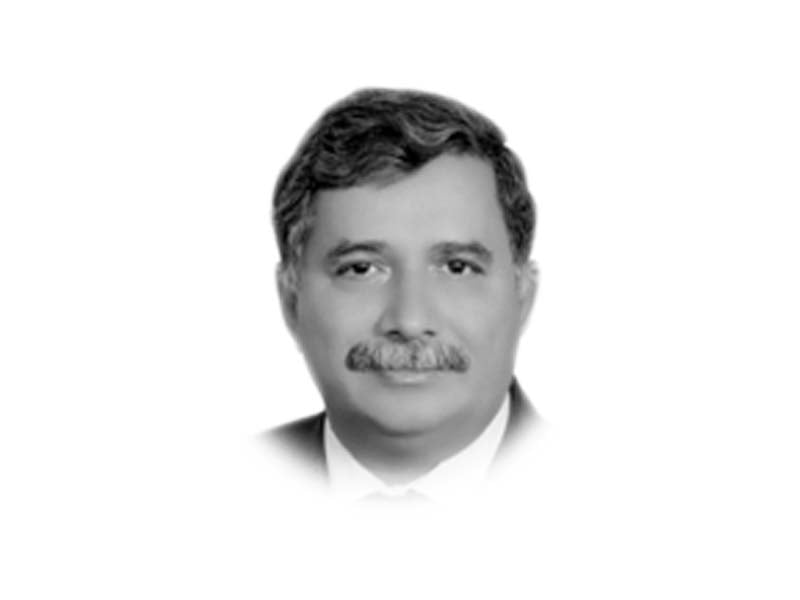 ---
Politics and literature are indivisible parts of a society and reflect historical progress, human development and prevailing complexities. Human life is a multidimensional composite that responds to multiple political, social and biological needs. It has evolved from the prehistoric age to the current technological era and has undergone many phases of development. During this journey, it has seen many organisational and ideological forms such as family, tribe, feudalism and capitalism.
The Hegelian dialectic description of history was utilised by Karl Marx and Frederick Engels to provide materialistic interpretation of the human history. According to this viewpoint, each stage of human development had its own means of production and corresponding social relationships of production. The visible superstructure consisting of various layers of laws, customs, religions and institutions is based upon mode and relations of production. According to this view, human history can be seen as a continuum of class struggle. As the means of production change and advance, the structure of society changes which gives control and command to the class having control over modes of production. In this constant class conflict, between masters and slaves, feudal lords and serfs, capitalists and workers, the dominant class employs the superstructure to the maximum to maintain its hold over the dominated class.
From preachers to poets, politicians to writers, all glorify the status quo so that the dominated classes get used to loving their chains. But the opposing forces of historical development i.e. dialectical materialism, remain unaffected as the relationships of production have to catch up once modes of production had changed. The inherent contradiction cannot remain unresolved despite the desperate attempts of the dominant classes to stem the tide of change. Just as there are many who glorify the status quo at the behest of the dominant classes, there are those non-conformists who stand up vociferously against the exploitative system of social injustices through the outlets of literature and politics.
Human life is not an island but is a part of a bigger whole. Of all the species, humans are special as they have developed cognitive skills through observations and experimentation. Knowledge, like a tree, has different branches; therefore, tight compartmentalisation is neither possible nor appropriate. Man being a social animal, likes the company of others and interacts with fellow human beings. In order to ensure stability of social life, social norms and customs play a pivotal role for the regulation of an orderly life. Gradually, human communities got organised along political lines backed by laws and men of authority that could enforce those laws to make government possible. Thus, we see the emergence of what is commonly known as the 'state' which is founded on the concept of power with its various forms and manifestations.
Politics and literature are various ways of manifestations of our social life. The writer has got the pulse of the society under his hand and becomes a medium of expressing the heartbeat of the society through different forms of writings such as poetry, novels and short stories. While philosophy tries to answer the very fundamental questions relating to life and nature literature extends coverage of human problems to the full canvas of life. For literature, life is a sacred book of experiences, emotions and memories, and every author becomes an oracle of Delphi interpreting the dreams of nature for commoners. Quoting Mirza Ghalib, Faiz Ahmad Faiz says that a poet's job is not only to see a river in a droplet but also to show it to the reader. Allama Iqbal sees in the droplet all hidden secrets of life and nature by observing that it can become a pearl, dew or a tear, depending upon the conditions it experiences. The literary mind is not just a pacifist painter of the nature, as literary personalities have been instrumental in raining a voice against socioeconomic injustices of their times. The fact is that many reform movements and revolutions owe their origins to the might of the pen. Rousseau is closely associated with the French Revolution and Voltaire proved a one-man demolition squad against the hegemony of the Church in the European society. Uncle Tom's cabin is said to have a greater role in undermining the slavery system in the United States than the army of Abraham Lincoln.
Politics and literature not only mirror the human psychology by reacting to social injustices and comprehending various shades of life but also suggest how a meaningful and worthy life can be led. In the context of Pakistan, both politics and literature would agree on one common point. A prosperous Pakistan is one where every citizen has equal chance to live a peaceful, secure and progressive life as enshrined in the Constitution of Pakistan.
Published in The Express Tribune, June 23rd, 2021.
Like Opinion & Editorial on Facebook, follow @ETOpEd on Twitter to receive all updates on all our daily pieces.