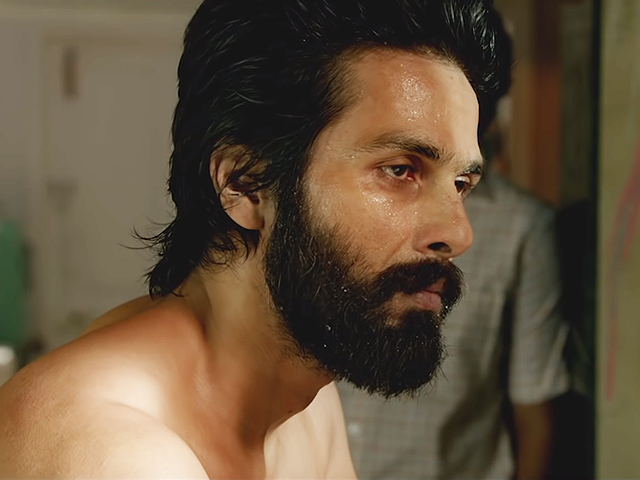 ---
Shahid Kapoor is getting nostalgic as his hit film Kabir Singh turns two. The Kapoor, Kiara Advani starrer was criticised by many for being problematic. The Sandeep Reddy Vanga directorial was also said to be promoting violence and aggression by many social media users. Kapoor, however, shares that Kabir Singh remains one of the most important films of his 20-year career.
"It's been my most loved film and one of the most important films of my life, if not the most important. I want to thank my fans for making my most flawed and broken character my most successful character ever," the actor was quoted by The Indian Express.
Replying to a fan's question on how difficult it was to transform into the character, the Udta Punjab star said that adapting to Kabir Singh's mentality was far more difficult than physical adaptation.
"I had a hard time while shooting Kabir Singh because I had to play an alcoholic and somebody who is into substance abuse. I had to smoke beedis and I was a father coming back to my kids. It was challenging as there were different looks and headspaces to Kabir Singh," the actor shared. "We tend to give importance to physical changes in actors. That's an easy part to do. The difficult part is to get into the character's heart and soul and try to understand why they are doing something. To get into the head of a guy who is erratic, aggressive, violent and emotional was challenging."
Speaking about how different he is from Kabir Singh, Kapoor responded, "I am not violent. I can't straight up go and talk to a girl like Kabir does. That's not in my personality. I am pretty shy around girls." There is one thing, however, that the actor revealed he and Kabir Singh had in common. "He is not social, which I can relate to a certain degree, because I am told I am not social."
Have something to add to the story? Share it in the comments below.