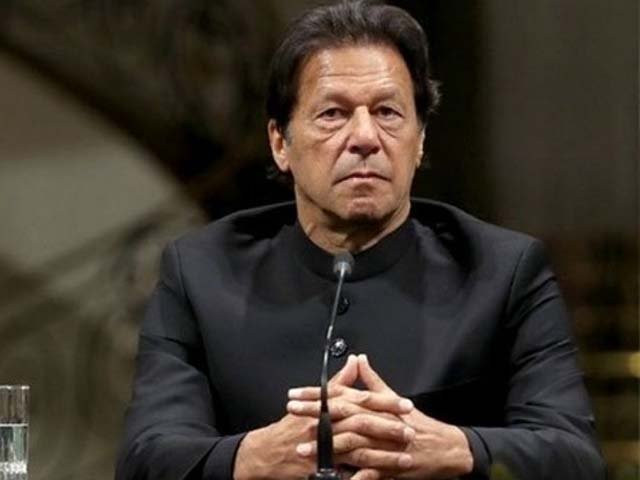 ---
ISLAMABAD:
Lawmakers and activists on Monday accused Prime Minister Imran Khan of being a "rape apologist" after the latter blamed women's "few clothes" for a rise in rape cases in the country.
The prime minister made the comments in an interview on HBO this week when asked whether he thinks rapists were tempted by how women dress up and if there was any link between the two.
The PM said that "If a woman is wearing very few clothes, it will have an impact on the men, unless they're robots. I mean it is common sense".
Rephrasing his question, Swan continued: "But is it really going to provoke acts of sexual violence?"
"It depends on which society you live in," the PM said, maintaining his stance.
"If in a society people haven't seen that sort of thing, it will have an impact [on them]. Growing up in a society like yours, maybe it won't impact you. This cultural imperialism… Whatever is in our culture must be acceptable to everyone else," the premier added.
He advised women to cover up to prevent temptation.
The statement has ignited an outcry from lawmakers and activists, denouncing it as a way of perpetuating victim-blaming.
Read PM Imran says wearing 'few clothes' in a society like Pakistan's may lead to rape, Twitter disagrees
As the snippet of the conversation went viral on social media, many took to Twitter to express disappointment and outrage.
Hitting out at PM, social activist and member of the Haqooq-e-Khalq Movement (HKM) Dr. Ammar Ali Jan tweeted: "Only 3 days after a child was raped by a cleric, Imran Khan chooses to blame "few clothes" worn by women for rape culture."
"It's not a slip of tongue. Such victim-blaming is a consistent position held by IK since the motorway incident last year. Our PM is a rape apologist," he added.
Singer Meesha Shafi, in a tongue-in-cheek tweet, slammed the prime minister's statement and questioned, "So does this also mean that kids are getting raped because of the few clothes of women?"
Earlier this year, PM Imran had made similar statements on a TV session, blaming "vulgarity" as the root cause of the surge in rape cases and sexual violence in Pakistan. The statement was met with vehement strong public obloquy.
"This entire concept of purdah is to avoid temptation, not everyone has the willpower to avoid it," he said, referring to modest dress and the segregation of the sexes.
Hundreds had signed a statement circulating online, calling the premier's comments "factually incorrect, insensitive and dangerous".
"Fault rests solely with the rapist and the system that enables the rapist, including a culture fostered by statements such as those made by [Khan]," the statement said.