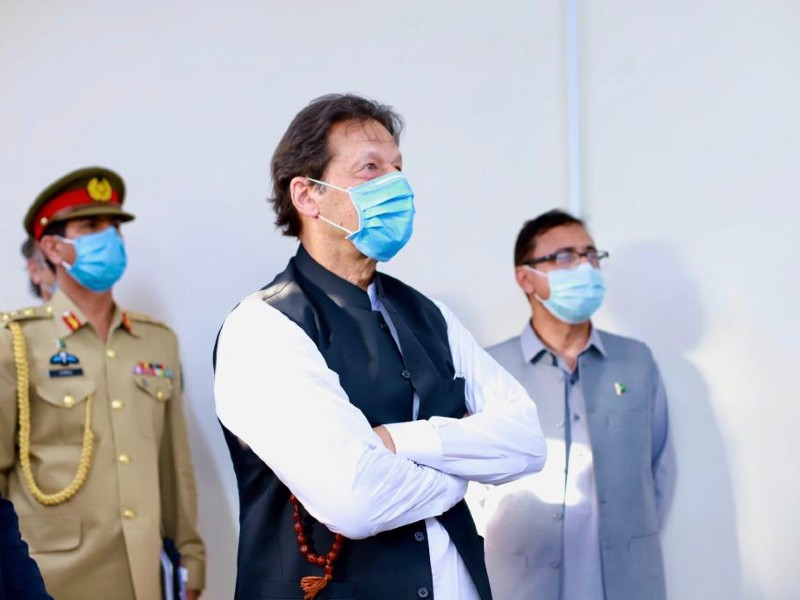 ---
ISLAMABAD:
The Pakistan Tehreek-e-Insaf-led federal government has agreed in principle to contact opposition parties in the Senate in an effort to evolve a consensus on electoral reforms.
The development came following the Election Commission of Pakistan (ECP) had formally conveyed its concerns over the controversial Elections Act (Amendment) Bill.
Moreover, Opposition Leader in the National Assembly Shehbaz Sharif through a letter had urged Chief Election Commissioner Sikandar Sultan Raja to convene an all-party conference (APC) for building a consensus on electoral reforms.
Sources revealed to The Express Tribune that Prime Minister Imran Khan chaired a meeting of top government ministers on the issue which was attended among others by Law Minister Dr Farogh Naseem, Attorney General for Pakistan Khalid Jawed Khan and Senator Ali Zafar.
During the meeting, some government functionaries expressed apprehensions over the legality of a few clauses of the bill passed by the National Assembly recently.
It is learnt that the AGP raised questions over certain causes of the bill. Therefore, it was decided that all the relevant parties will be taken board.
However, the participants expressed serious concern over the ECP's statement which was shared in the public. The ECP statement had contended that some of the clauses were against the Constitution.
The participants were of the view that the ECP should not have given such a statement/letter.
The meeting decided that an appropriate response would be given to the commission over its letter to the government. However, no public statement will be given against the ECP.
The relationship between the PTI government and the ECP could not be termed "cordial", particularly after the situation arising out of the Daska by-election and open ballot in the Senate elections.
The ECP has now raised the issue of the electoral reform bill which has already been passed by the National Assembly.
A senior PTI lawyer, while expressing his annoyance, asked why draft of the bill was approved by the cabinet without first getting legal opinion. He said the law minister should have given legal input on the bill in the cabinet.
It is learnt that Senate Standing Committee on Law and Justice Chairman Ali Zafar is considering contacting legal minds belonging to opposition parties like Farooq H Naek, Azam Tarar, Kamran Murtaza, etc, on the issue of the electoral reforms bill.
In the past, all legislation was carried out on electoral reforms with consensus. Even the Election Reforms Act 2017 was a consensus-based document.
However, the PTI had failed to evolve a consensus on the electoral reform bill.