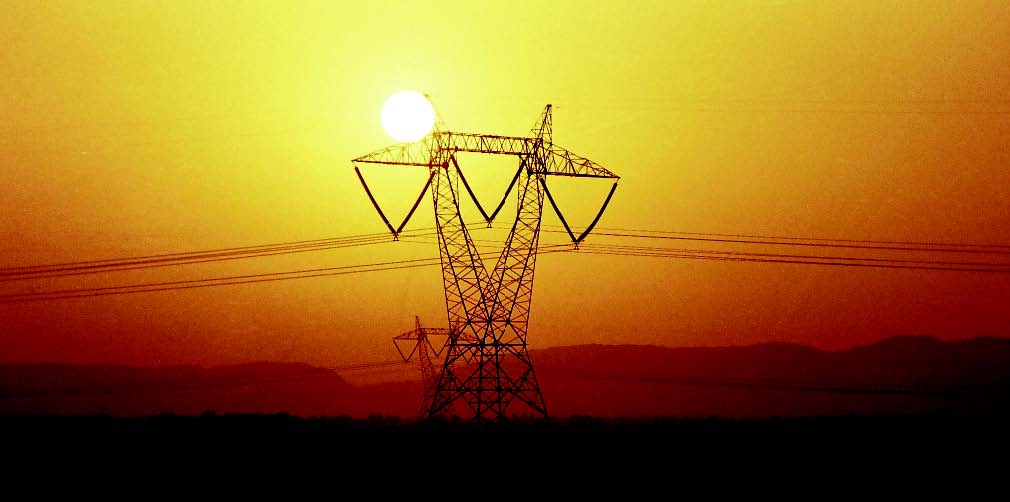 ---
ISLAMABAD:
The Council of Common Interests (CCI) on Monday unanimously approved the National Electricity Policy 2021 for the next 10 years aimed at inducting power generation capacity on the grounds of a transparency, least-cost basis, lowest pricing and open competitive bidding model.
The policy, approved in the CCI meeting which was chaired by Prime Minister Imran Khan and attended by the chief ministers along with key federal ministers, includes special targets for renewable energy, long-term projects for hydroelectric energy and focuses on developing local fuels.
The CCI also gave a nod to launching a joint operation against electricity theft and recoveries with the help of law-enforcement agencies.
Read more: Govt adds 1,200MW of electricity to national grid amid surge in demand
Following the CCI meeting, Minister for Energy Hammad Azhar, while addressing a news conference along with Special Assistant to the Prime Minister on Finance and Revenue Dr Waqar Masood Khan, termed the approval of the policy a historic occasion, saying the new projects will get approval in a transparent manner under the policy.
In the light of the new electricity policy and its guiding principles, the energy minister said, the next step is to formulate roughly one dozen sub-policies about generation, transmission, renewable energy etc. that would be a part of the National Electricity Plan.
Successive governments expressed their intentions to introduce an electricity policy since 2005 but it couldn't happen for various reasons, Azhar said, adding that "it was a historic occasion that we were successful in making the National Electric Policy".
The next plan is to formulate the National Electricity Plan, which would be a comprehensive document based on the principles decided in the National Electricity Policy approved in the CCI meeting on June 21.
Azhar said that the effects of the electricity policy would start emerging after five to 10 years, saying the upcoming generation will have cheap and environment-friendly electricity that would largely be produced by using local fuels.
The biggest problem right now is not the generation of electricity but the fact that it has become a financial problem because of expensive contracts signed by the previous governments with the power producers that are ultimately increasing circular debt.
Also read: Cheap electricity helps contain price hike: PM
He blamed the previous governments for inducting generation capacity by relying on imported fuels without keeping a long-term plan.
The next biggest bottleneck is the transmission of the electricity because the country doesn't have the capacity of transmitting more than 24,000 MW, adding that is why there was no use of increasing installed capacity.
Though 4,000MW capacity was increased in the last two years, he said, there is still a gap of 10,000MW that needs to be filled.
"We have allocated a record over Rs100 billion funds for transmission this year; these are the accumulated funds of the last three years," Azhar said.
Highlighting several issues of the power sector, including circular debt, out-dated system of transmission and wrong mix of fuels as well as imported and expensive fuels, he said that the government has not just laid the foundation of a planned and long-term strategy of electricity generation, transmission and tariff setting but put things in the right direction.
All variables of the National Electricity Plan, he said, would eventually be controlled by the Indicative Generation Capacity Expansion Plan (IGCEP) computer model that would replace the economic merit order when the CCI would give approval for that plan.
National Electricity Policy 2021
Azhar maintained that the new policy was developed through extensive consultations with provinces and other stakeholders. "Universal access to electricity through self sustainable power," a policy brief about the electricity policy stated the vision, adding that the goal was the provision of electricity to all consumers at affordable rates, in commensuration with their ability to pay.
Among other goals, the document added was energy security aiming to provide "uninterrupted supply of electricity through fuel diversification of energy resources and infrastructural resilience".
The document further envisaged about "sustainable evolution of power sector through minimization of environmental degradation and progressive elimination of circular debt leading to financial self-sustainability.
The key guiding principles included efficiency, transparency, competition, financial viability, indigenization, research & development and environmental responsibility.
The policy areas for power sector include generation, transmission, distribution, system operations, market operations, cost of service, energy efficiency & conservation, integrated planning and governance.
The generation focuses on expansion on least cost and procurement through competitive basis. "Local resources, including renewable energy, shall have a progressively increasing share in generation mix," it read.
In transmission, it said, planning shall be integrated with generation planning and coordination of national and provincial grid companies for transmission expansion should be ensured.
Distribution focuses on Distribution Investment Plan (DIP) to align with generation and transmission expansion planning and it envisages support of provincial governments for legal procedures, recoveries, collections & anti-theft measures. It also aims at development and operationalization of strategic roadmap for DISCOs.
The system operations envisage principle of safe, reliable, non-discriminatory & economic dispatch, restructuring of system operator and upgradation of SCADA and institutionalisation of IT-based system.
The market operations section lays down objectives & principles for the market development & operations (open access, transparency, competition, progressive elimination of sovereign guarantee, etc.). It also envisages future evolution of market by market operator with the approval of regulator. The third aim under market operations is of restructuring of market operator.
The Cost of Service deals with tariff and subsidies. Apart from the alignment of generation tariff with consumer tariff & timely recovery of costs, it aims for a uniform tariff for state-owned distribution companies and K-Electric. In addition, it deals with targeted subsidies and on concession package to incent additional consumption.
Under energy efficiency & conservation, sectoral entities will ensure compliance of efficiency standards and conservation measures set out by NEECA and promotion of incentive-based demand participation.
The integrated planning is pertaining to integration of sectoral planning with energy value chain, procurement & infrastructure expansion to be pursuant to generation & transmission expansion plans. It will also enable regional, including K-Electric, integration and export orientation and electrification, including in rural areas, through on-grid & off-grid approaches.
Under governance, the focus would be on optimization of processes & decision-making time in ministry and sectoral entities and development of performance benchmarks for sectoral entities and assessment under such benchmarks.
COMMENTS
Comments are moderated and generally will be posted if they are on-topic and not abusive.
For more information, please see our Comments FAQ