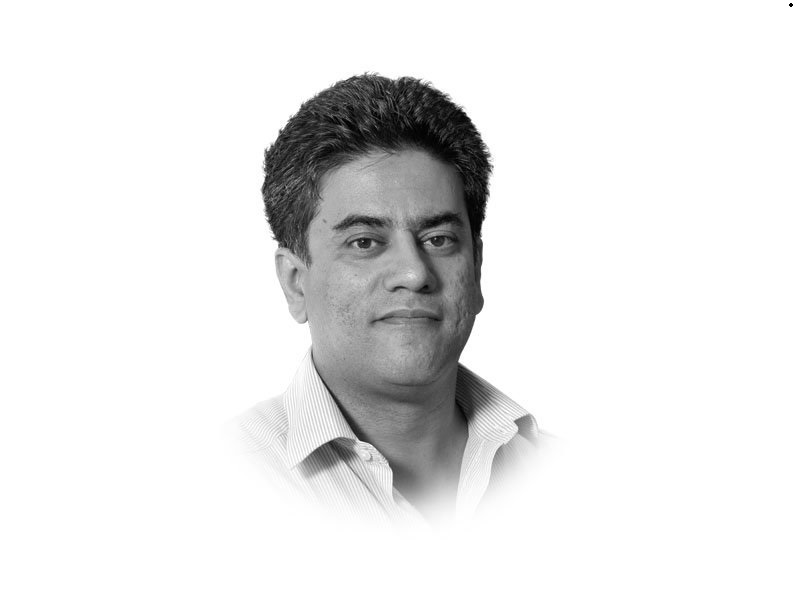 ---
Most people would not know who 21-year-old Muhammad Naveed was. But we should. More so because of the circumstances of his death. Naveed was the rider of an international food delivery company who died on the 13th day of Ramazan this year, after he accidently fell into the elevator shaft of an apartment complex in Clifton, Karachi, and died because no one could trace him for several hours.
He had gone to deliver food to a customer who lived on the third floor of Kehkashan Apartments. Upon delivery of the food, he was handed over a Rs5,000 note by the customer. When told he did not carry so much change, the lady insisted that he go downstairs and get the change. The lady also asked Naveed to leave his mobile phone with her as security so that he did not run away with the money. There is also a dispute over the denomination of the money. Some say that it was a Rs1,000 note.
This food delivery took place in the afternoon. By 4:30, there was no trace of Naveed. By that time, Naveed's uncle was alerted to his disappearance but when he called Naveed's phone, the lady who had possession of it would deny that it was Naveed's phone. This led to wastage of precious time. By 5:30, Naveed's uncle, who works as a driver reached the apartment complex after getting details from the company to try and trace his nephew. By this time the lady customer was threatening legal action against the company while the apartment chowkidar insisted that he had seen Naveed leave the complex "with Rs5,000 in his hand". These claims added to the delay in finding Naveed.
It was only when Naveed's motorcycle and delivery box were discovered in the complex that the apartment's residents allowed Naveed's family members to look at the CCTV by 8pm. It clearly showed Naveed entering the lift but not coming out. As the pieces of the puzzle were put together, what emerged was that Naveed had opened the lift door and stepped into a void as there was no lift. The lift had not been working for several months. He fell three floors to his death. Family members insist that if timely help had been provided, Naveed could have been saved. But no one heard Naveed and the young man had no way to alert anyone as he had no phone on him.
Naveed leaves behind four younger siblings and his parents. His father works as a gardener. Originally from a village near Bahawalpur, this family had migrated to Karachi 13 years back. Naveed worked initially as a tailor and then decided to join the food delivery company as he could earn more. Little did he know that he would have to pay with his life.
As is the tradition, Naveed's family took the body back to Bahawalpur for burial. The company gave the family a total of Rs150,000 in compensation. The incident was barely covered by the media.
Many questions arise. To begin with is the responsibility of the company. Food delivery companies have witnessed a boom in business during Covid times. But most in Pakistan pay their workers less than the minimum wage. Job conditions are atrocious. There is no job security, no work or medical insurance. Most riders are fined if a delivery is late. Most such riders say they earn not from the company but from the generosity of the customers. They deliver on their poorly maintained motorbikes in trying conditions, most without helmets or even proper lights.
Responsibilities do not end there. Who will take to task the building management where a faulty lift door let someone fall to their death? The police it seems found no one responsible. We need to start a survey of apartment buildings to check for safety hazards. Why is the government looking the other way?
One final thought: what have we become as human beings? A woman keeping a person's only source of communication and then not accepting this when others called. A chowkidar lying that he saw the delivery man leave the building. Delaying the viewing of the CCTV, thereby losing precious time. Where is our humanity? Let us not forget Muhammad Naveed and maybe learn some lessons from his death. That is the least we can do.
Published in The Express Tribune, June 21st, 2021.
Like Opinion & Editorial on Facebook, follow @ETOpEd on Twitter to receive all updates on all our daily pieces.