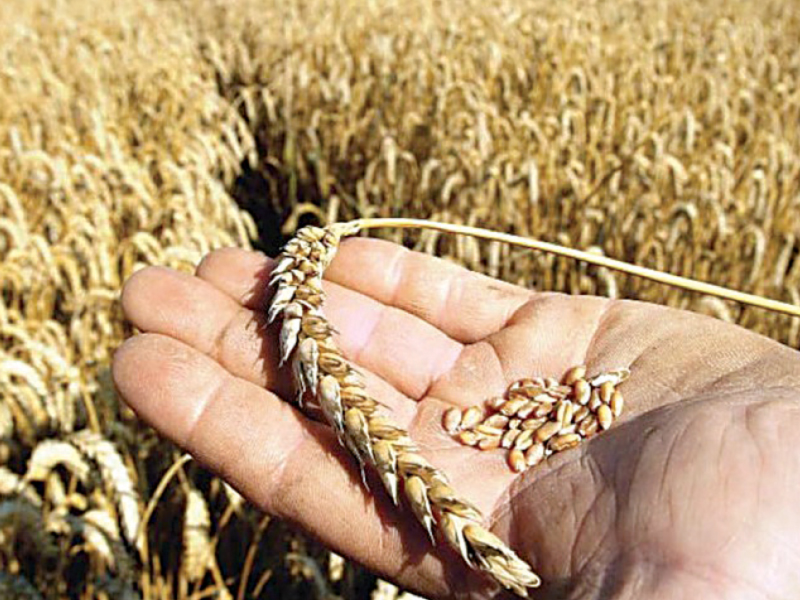 ---
ISLAMABAD:
The country has imported food items worth Rs1.2 trillion during July-May of the current financial year -- 24% more in comparison with the previous year.
According to the Pakistan Bureau of Statistics (PBS), wheat worth Rs157.78 billion was imported during this period.
Between July and May, 3.612 million metric tons of wheat was brought into the country. Around 21 billion tons of sugar as well as tea worth Rs86 billion were imported.
According to the document, various pulses worth Rs99 billion, palm oil worth Rs382 billion, spices worth Rs32 billion, dried fruits worth Rs12 billion, and milk, cream and other goods worth Rs28 billion were also imported.
According to the PBS data, the country's overall imports have crossed $50 billion in 11 months of the outgoing fiscal year – the second time in three years, posing a new challenge for the government as growth in exports remain less than half of the pace of increase in imports.
Read Food security expected to improve
The trade deficit widened to $27.5 billion and exceeded the annual target by $8 billion in the 11-month period of the current fiscal year.
For the current fiscal year, the government had set the trade deficit target at $19.7 billion, which was busted in just 10 months.
The deficit is higher by $6.4 billion or 30.6% over the same period of previous year.
At the end of the PML-N government, Pakistan's imports had grown to $60.8 billion, which had resulted into the highest-ever trade deficit of $37.7 billion in fiscal year 2017-18.
It is for the first time that the PTI government is dealing with an import bill of over $50 billion, which may cross $55 billion once the full year trade figures are available.
However, the silver lining for the ruling party is the foreign remittances that are expected to touch in this fiscal year to $29 billion, helping it avoiding 2018 like current account deficit situation.