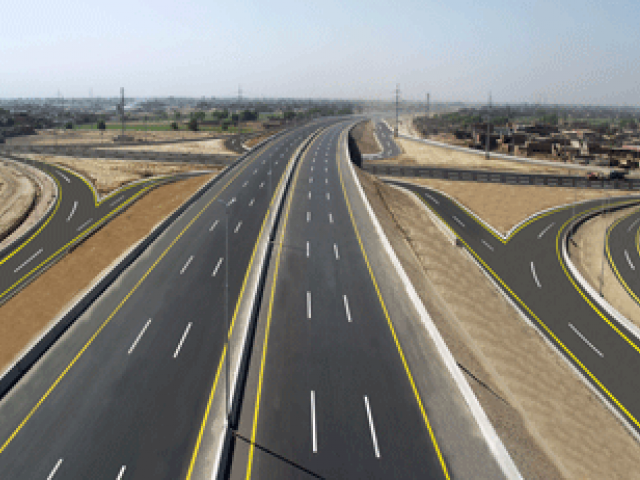 ---
RAWALPINDI:
An investigation committee of the Anti-Corruption Establishment Punjab has sought an approval report from the Ring Road Project Management Unit (PMU) and Rawalpindi Development Authority (RDA) after it transpired that former Land Acquisition Collector (LAC) Waseem Tabish made a payment of over Rs220 million illegally to several societies after acquiring land from them.
According to documents available with The Express Tribune, the former land collector illegally acquired lands from 16 housing societies and collectively paid a sum of Rs220.85 million. It transpired that the housing societies were paid up to Rs3 million per kanal under the land acquisition.
According to the documents, 160-kanal of land was acquired from Sasti Basti Housing Society for Rs50.52 million in violation of rules and regulations, causing a huge loss to the national kitty.
According to the documents, the former land collector also paid 15 per cent, in addition to the price committee rates, under the head of land acquisition to these housing societies.
According to the documents, a sum of Rs2.9 million was paid to Model City for 28-kanal of land, Rs10 million to Airline Associates for 24-kanal and Rs0.92 million for 2-kanal of land in Morat.
Similarly, Al Noor International Private Limited was paid Rs1.8 million for 4 Kanal land while VCHS was paid Rs10.72 million for 4-kanal of land. Zarkoon International Private Limited was paid Rs0.3 million against the land acquisition of 0.7-kanal of land.
According to the documents, Rs7.9 million was paid for land acquisition from Ittihad City while Concrete Solution was Rs1.4 million against 7-kanal of land.
Read Dissolution of RRR fact-finding committee puts probe in jeopardy
Zeb Brothers Private Limited was paid Rs44,943 while a sum of Rs20.55 million was paid to acquire 89-kanal of land in Bilal Town.
Meanwhile, the Federal Investigation Agency (FIA) Cybercrime Wing has launched an investigation against illegal housing societies that were included in the Ring Road project.
This action has been taken on the request of the Rawalpindi Development Authority (RDA). A senior FIA official, requesting anonymity, told The Express Tribune that an investigation has been initiated, which is supposed to be completed in a month.
Meanwhile, The Express Tribune has learned that RDA has sent a comprehensive report to the FIA, pointing out that there were over 200 illegal housing societies within RDA territory.
The plots of these schemes have been bought and sold through social networking sites and housing societies' websites.
According to the report sent by RDA, the promoters and operators of these illegal housing societies bought and sold plots online without obtaining a no-objection certificate (NOC) from RDA.
The report states that these private housing societies illegally set up pages on social networking sites and tricked citizens into believing that their location was near Ring Road.
As a result, many people bought plots that were being sold for millions of rupees in the unauthorised housing societies.
The FIA official said that the owners of all illegal housing societies, marketing companies, and realtors dealing in them have been summoned individually on different dates to questioning.
After the investigations, cases will be registered which is expected to lead to arrests of big names in the property sector. The FIA officer also said that the investigation process would be completed by next month.
Published in The Express Tribune, June 20h, 2021.
COMMENTS
Comments are moderated and generally will be posted if they are on-topic and not abusive.
For more information, please see our Comments FAQ