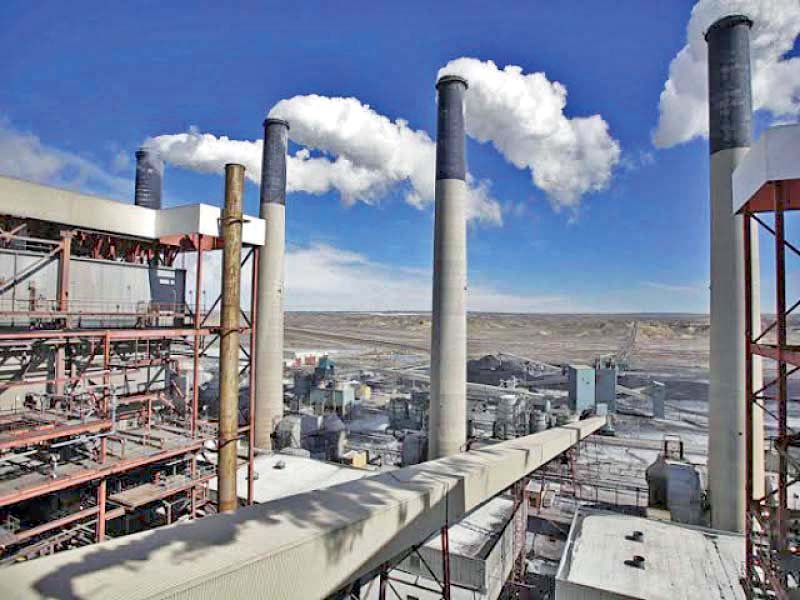 ---
ISLAMABAD:
Cabinet Committee on Energy (CCOE) on Thursday failed to develop consensus on allowing Engro Elengy Terminal Private Limited (EETPL) to replace the LNG Floating Storage Regasification Unit (FSRU) with a new one that has higher capacity following objection raised by the Ministry of Maritime Affairs.
The CCOE has decided to meet again on Friday (today) to take a decision on this, as it is an urgent issue due to EETPL agreement with FSRU expiring on June 30.
EETPL's agreement with the existing FSRU provider is expiring on June 30 and therefore, it wants to replace it with another one that may be with higher capacity of 900 mmcfd against the existing capacity of 650 mmcfd.
During the meeting, the Ministry of Maritime Affairs raised objection that it was not taken on board. CCOE directed to send a summary to Ministry of Maritime affairs to take it on board. Sources said that cabinet body on energy will meet again on Friday (today).
Read: CCOE approves National Electricity Plan
EETPL has been pressing the government to replace the existing FSRU with new one with higher capacity of 900mmcfd. Earlier, the Sui Southern Gas Company (SSGCL) had LNG services agreement with EETPL to handle 400mmcfd LNG. However, SSGC signed agreement with EETPL for additional capacity of 200mmcfd that led to a case in the National Accountability Bureau (NAB).
Therefore, in such situation, SSGC has opposed to allow Engro firm to replace the existing FSRU with a new one with higher capacity of 900mmcfd due to fear of NAB.
Moreover, the Ministry of Maritime Affairs had also opposed to allow Engro to replace FSRU with higher capacity as it would hurt the plans of two new LNG terminals being set up by Energas and Tabeer Energy.
If Engro gets FSRU with capacity of 900mmcfd, then new LNG terminals will have issue of gas clients in Pakistan.
During the meeting, issue of dry-docking was brought to the notice of the members of the cabinet body on energy.
It was informed that EETPL dry-dock was originally planned for May 2020. However, on account of unforeseeable circumstances, driven by the Covid-19 pandemic, dry-dock was deferred to September 2020 and was later planned for the FSRU Exquisite in April 2021.
Class Society (which governs international law for FSRUs) surveyed the FSRU in March 2021 and issued a survey report indicating the validity of class certificates till June 30, 2021.
Excelerate, a US firm that provided FSRU to Engro firm, had confirmed that Class Society has declined any further extensions to dry-dock and hence the FSRU Exquisite cannot operate without a dry-dock beyond June 30, 2021.
Merger of AEDB, PPIB
The cabinet body on energy also approved mergers of the Alternative Energy Development Board (AEDB) and Private Power and Infrastructure Board (PPIB) to provide one-window operations to the investors in energy sector.
The objective is to improve the environment of for ease of doing energy business for investors interested in setting up power projects in Pakistan. The government had decided to work out a plan to merge these two boards to improve indicators of ease of doing business in the energy sector.
This plan is a new business initiative of the government. Now, they will process power projects of all technologies, including alternative and renewable energy projects at one doorstep.
Read more: CCOE extends tariff scheme for textile sector
The cabinet body also considered the proposal of freeing LNG-based power plants from the merit order to rescue them from financial risk and Sui Northern Gas Pipelines (SNGPL) from liquidity damages.
The National Electric Power Regulatory Authority (Nepra) directs the power plants to follow the merit order, which means that only those plants will operate first who use cheaper fuel.
Therefore, most of the time the LNG-based power plants had remained shut down due to expensive fuel of LNG. However, honest consumers had been paying capacity payments.
The cabinet committee did not take any decision regarding this proposal. However, it directed to fine tune the proposal further and raise the issue in next meeting.
Published in The Express Tribune, June 18h, 2021.
Like Business on Facebook, follow @TribuneBiz on Twitter to stay informed and join in the conversation.