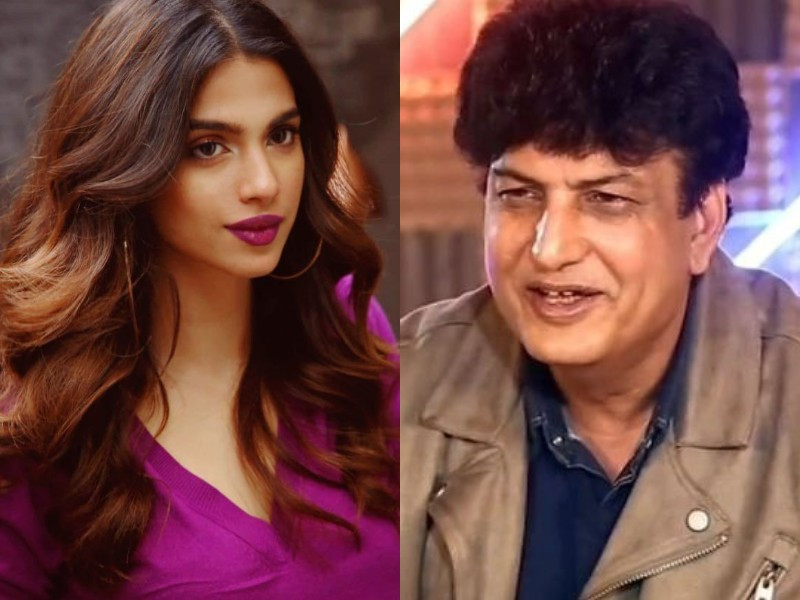 ---
Popular actor Sonya Hussyn, in her recent appearance on a local TV show, shared her two cents on Firdous Ashiq Awan's one-on-one with Qadir Khan Mandokhail, which the prior has already apologised for.
When host Shahzad Iqbal asked her about the incident, Sonya claimed that some people deserve to be slapped but "When you appear on TV, you have some responsibility to behave well."
The Special Assistant to the Punjab Chief Minister was filmed hurling abuses and striking the Pakistan People's Party (PPP) MNA as the programme Kal Tak drew towards an unceremonious close on Express News.
Sonya continued, "If someone deserves it then it's alright but one should not disrespect women, for instance, Khalil sahab disrespected women. When you are on a media platform, you should keep your personal views aside and talk responsibly."
The actor, who started her career with Dareecha, also reminisced how when she initially started acting, she was snubbed by Behroze Sabzwari, who later became a 'father-figure' to her. "I was new and I couldn't look him in the eye while shooting because he's such a senior. And he went like, 'Ye kya hai, kisko uthakay le aaye ho? (What is this, who have you brought?)'" she recalled.
Sonya, however, reassured fans that now, the veteran calls her to praise her acting whenever he sees her performance on TV.
Have something to add to the story? Share it in the comments below.