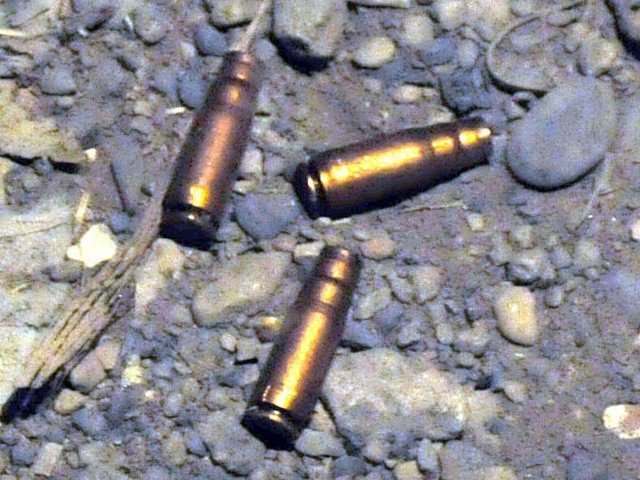 ---
KARACHI:
Son of a former Jamaat-e-Islami (JI) Union Council nazim was gunned down by unidentified men at Jamia Millia Road in Malir, Karachi on Tuesday.
Two men riding a motorcycle reportedly opened fire at Raza Zulfiqar's car and fled, leaving him severely injured.
The 32-year-old was rushed to the Jinnah Postgraduate Medical Centre where he succumbed to his injuries shortly after.
The incident took place around noon as per the CCTV footage acquired by the police.
According to Al-Falah SHO Rashidur Rehman, the victim was en route his office when the assailants chased him and shot him.
Read Private institute's director shot dead in Karachi during 'robbery attempt'
The men opened fire as soon as he turned his car right near the Malik Badar Steel and Cement at the Jamia Millia Road.
The SHO added that the assailants fired around three to five bullets. However, Raza sustained only two bullets, which caused his death. Empty bullet casings have been collected from the crime scene by the police for forensic analysis.
According to the police, Raza had a construction business in Azeempura and was the son of a former JI UC Nazim.
Declaring Raza's murder an act of targeted killing, the police launched a probe into the matter in the light of available evidence.
COMMENTS
Comments are moderated and generally will be posted if they are on-topic and not abusive.
For more information, please see our Comments FAQ