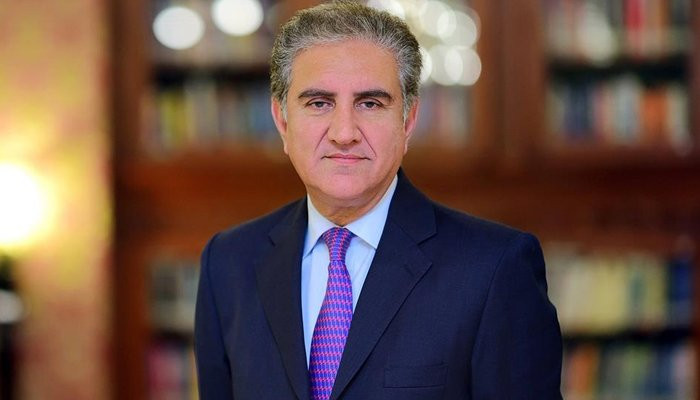 ---
ISLAMABAD:
Foreign Minister Shah Mahmood Qureshi on Wednesday urged Pakistan's envoys to European countries to strive for cultivating and broadening bilateral trade and economic partnerships with Europe.
The foreign minister, chairing a virtual meeting on economic diplomacy as part of government's relevant efforts, called on the envoys to focus on trade promotion, financial inflows, investments, remittances, tourism and technology transfer.
The meeting was attended by Pakistan's envoys to Serbia, Spain, Sweden, Switzerland, The Netherlands, Ukraine and the United Kingdom.
Underscoring the growing significance of geo-economics in international politics, the foreign minister said "economic diplomacy" was fast occupying a centre stage in modern diplomacy.
In order to maximize avenues of economic outreach and collaboration, Qureshi emphasized, that there was a need to constructively engage with parliamentarians in Europe.
The foreign minister identified the need to diversify exports to expand Pakistan's economic outreach to Europe and maximize trade gains under the GSP Plus Scheme.
Meanwhile, Foreign Minister Shah Mahmood Qureshi on Wednesday said Pakistan would continue to stand with Afghanistan for its peace and stability.
"Peace in Afghanistan is of utmost importance to Pakistan as well as the entire region," the foreign minister said in his comments on the current situation in Afghanistan.
Qureshi said the world today was acknowledging the efforts of Pakistan to bring peace in Afghanistan. He said the next few months were crucial regarding Afghanistan as the things had prospects to either get resolved or further get deteriorated.
The foreign minister emphasized that the Afghan leadership had a responsibility to work together to find a political solution to the conflict, given the fragility of the situation.