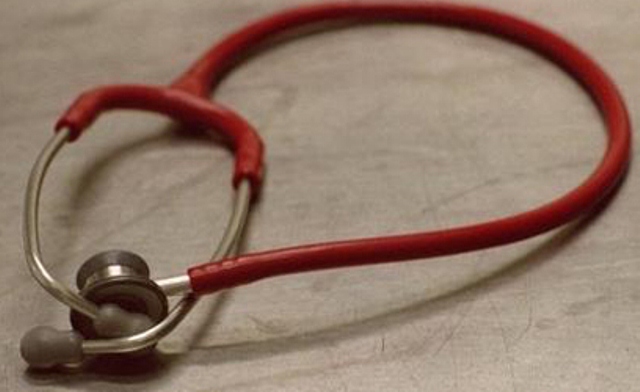 ---
KARACHI:
The Sindh government has announced an increase of 30 per cent for the health budget in the fiscal year 2021-22. Around Rs172 billion, including Rs18.5b in the Annual Development Programme (ADP), have been earmarked for the health department for the upcoming fiscal year as compared to Rs132.8b set aside in the outgoing year.
The budget documents reveal that the provincial health department plans to start over two dozen interventions, which include some new schemes in different cities along with Covid-19 mass vaccinations.
Around 62 ongoing schemes are scheduled for completion by this month's end while 79 schemes are to be finished by June 2022.
New projects
The new interventions include the establishment of a biosafety laboratory at the Sindh Infectious Diseases Hospital Karachi and the establishment of Sindh Institute of Child Health in Korangi.
To tackle emergencies, especially road accidents, two accident emergency centres will be set up. This includes one on the motorway near Thano Bola Khan, between Karachi and Hyderabad, and one at Hawks Bay. Apart from the upgradation and strengthening of health facilities in different cities, the health authorities plan to set up a warehouse at Dr Ruth Pfau Civil Hospital.
Besides, with 50 per cent funds from the federal government, the Sindh government plans to launch a Covid Response and other Natural Calamities Programme and funds worth Rs20.8 billion have been set aside for this. Moreover, an amount of Rs24.7 billion has been allocated to combat Covid-19. This also includes Rs17.2 billion under the health risk allowance.
Meanwhile, a total of Rs7.6 billion has been allocated with an overall increase of 10 per cent for nine vertical programs to combat and control polio, tuberculosis, AIDS/HIV, the Lady Health Workers (LHW) Programme, hepatitis, expanded programme for immunisation (EPI) and others. A major chunk of this amount has been allocated for the EPI with Rs2.5 billion set aside while Rs1.4 billion have been allocated for the LHW programme. Besides, Rs76.6 million have been allocated for the Prevention and Control of Blindness.
Other interventions
To tackle the pandemic, an amount of Rs24.72 billion has been allocated for it while Rs18.32 billion have been proposed for the purchase of drugs and medicines. And a total 964 posts are being created at health management level.
Grants
A number of instates working in different cities have been allocated grants, including Rs8.2 billion for the vast network of the Peoples Primary Healthcare Initiative, Rs7.1 billion for Sindh Institute of Urology and Transplantation, Rs6.1 billion for the National Institute of Cardiovascular Diseases (NICVD) Karachi and Rs6.4 billion for NICVD centers located in other cities. Besides, 10 thalassemia centres and 10 dialysis centres in different cities have been allocated Rs300 million and Rs170 million respectively.
Medical education
An overall 45 per cent increase with Rs2.8 billion has been proposed for medical education from Rs6.2 billion in the outgoing year to Rs9.1 billion in the current fiscal year. The health authorities have planned 12 colleges of nursing to be adopted on recurring side by transferring 302 posts and by creating 216 new posts. Moreover, 400 new slots for postgraduates are being created by enhancing slots of postgraduates from 1,400 to 1,800 in the province. The ADP of medical education is pitched at Rs1.1 billion for the current fiscal year.
Published in The Express Tribune, June 16h, 2021.