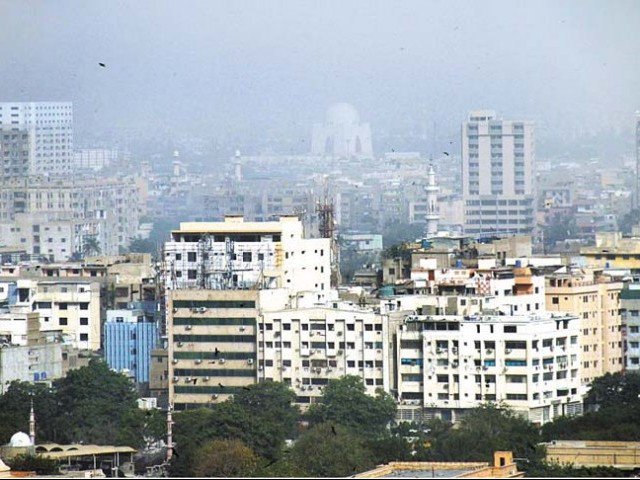 ---
ISLAMABAD:
Residents of Karachi are suffering due to the fight between Sui Southern Gas Company (SSGC) and K-Electric, said National Electric Power Regulatory Authority (Nepra) chairman in remarks over delay in signing of a gas supply agreement between the two companies.
Nepra Chairman Tauseef H Farooqi, while presiding over a hearing on the quarterly tariff adjustment for K-Electric, expressed displeasure over load-shedding in the night in Karachi. "We have asked you not to carry out night-time load-shedding in Karachi, then why are you doing it," he asked. K-Electric has filed a petition seeking monthly fuel cost adjustment (FCA) for the period January-April 2021 and quarterly tariff adjustment for the quarter ended March 2021 under the Multi-Year Tariff 2017-2023.
Read: 'Centre committed to Karachi's development'
In the petition, K-Electric requested Nepra to allow the collection of Rs7.174 billion from power consumers under the monthly FCA and with a tariff increase of Rs0.36 per unit under the third quarter adjustment. Nepra postponed the hearing on monthly FCA for January-April 2021 and will conduct the hearing on it along with the FCA for May and June 2021.
However, the request for quarterly tariff adjustment was taken up and the power sector regulator would take a decision on it in due course after completing all formalities. During the hearing, K-Electric consumers complained about load-shedding in the night. Responding to that, a K-Electric official said that the company had to resort to night-time power outages in some areas due to National Transmission and Despatch Company (NTDC).
However, he said that they had not been carrying out load-shedding in night for the past 15 days. When Nepra chairman asked "have you signed a gas supply agreement with SSGC", the K-Electric representative said "no, it has not been signed yet".
The issue of outstanding dues between SSGC and K-Electric could not be resolved, the Nepra chairman pointed out and added that residents of Karachi were suffering due to the fight between the two utilities.
He asked "when you are getting enough gas, then why you used furnace oil?" The K-Electric official responded that the minimum gas requirement was 190 million cubic feet per day (mmcfd) and when the demand increased from that level, they used furnace oil.
Read more: No testing on Karachi's doorways
In its petition for quarterly tariff adjustment for January-March 2021 on account of variation in power purchase price (PPP) other than fuel and impact of transmission and operation losses on fuel charges variation, as per the mechanism provided in the Multi-Year Tariff determination, K-Electric requested the regulator to increase the tariff by Rs0.366 per unit.
Under the monthly FCA for January, February and March 2021, K-Electric sought permission for the collection of Rs7.174 billion from consumers.
However, for April, the company asked Nepra to allow it to return Rs1.606 billion, or Rs0.869 per unit, to the consumers of Karachi under the monthly FCA.
Published in The Express Tribune, June 16h, 2021.
Like Business on Facebook, follow @TribuneBiz on Twitter to stay informed and join in the conversation.