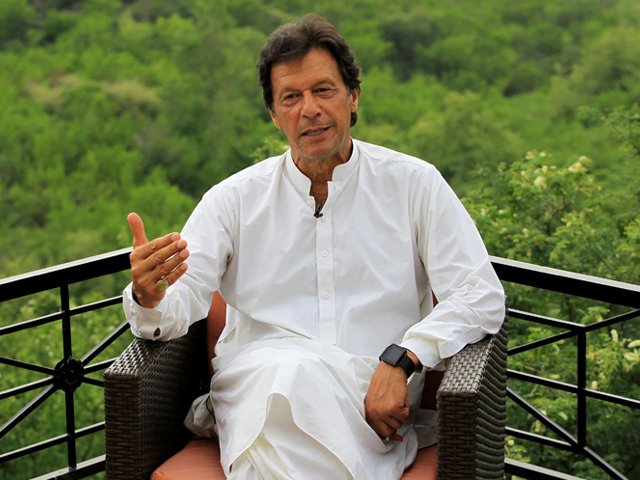 ---
ISLAMABAD:
Sarina Isa, wife of Supreme Court Judge Qazi Faez Isa, has raised serious questions on the money trail submitted by Prime Minister Imran Khan in the apex court regarding the purchase of his Bani Gala residence in Islamabad.
Sarina has written a two-page letter to the executive committee of the Lahore High Court Bar Association which recently passed a resolution for the accountability of judges and generals.
A copy of the letter is also sent to President Arif Alvi, PM Imran Khan, Law Minister Farogh Naseem and Special Assistant to PM on Accountability Mirza Shahzad Akbar.
In a letter, Sarina said the Federal Board of Revenue (FBR) confirmed that she had sent money from his own account which she maintained with a reputable bank. The "money trail" was fully established, she added.
Sarina claimed that the bar would surprise to learn that PM Imran did not provide similar information in the Supreme Court regarding acquiring "expensive" Bani Gala land as well as constitution avenue properties.
Also read: Legal channels used in buying Isa assets: SC
"The story related by Imran Khan was that a former wife of his Jemima Goldsmith sent money to a friend of his, a gentleman, who passed it on to him. Interestingly, the bank that used conveniently closed down so his story could not be verified," read the letter written by Sarina Isa to the bar association.
The letter further stated that why Jemima was so kind to send money in the first place to the premier and "if she did so as to why she did not send directly to Imran Khan".
She added that PM Imran had never replied to this query.
Sarina Isa said PM Imran's version was accepted by Justice Umar Ata Bandial whereas she was asked tough questions in assets case in comparison with the premier.
"...Why there were two different tests as Imran Khan heads a political party, MNA and now prime minister," she said in a letter, adding that she despite never holding any public office provided details of her assets which PM Imran did not.
Sarina said she and her husband voluntarily disclosed the details of their assets on the Supreme Court's website.
She also alleged that that the prime minister and the federal law minister violated their oath by disbursing millions of rupees to the bar associations after filing reference against her husband in an attempt to seek their support.
"I trust you will make it clear to the government that bar association cannot be brought and the government should not dangle the money carrot to secure support and no amount of money can dilute principles," the letter further read.
COMMENTS
Comments are moderated and generally will be posted if they are on-topic and not abusive.
For more information, please see our Comments FAQ