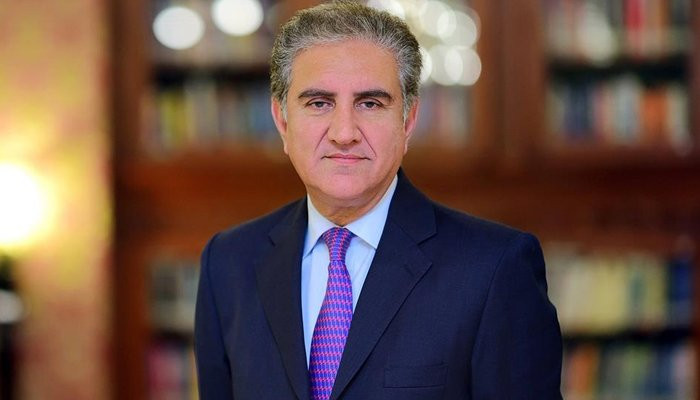 ---
Foreign Minister Shah Mahmood Qureshi on Tuesday urged the Afghan leadership to sit together to resolve their issues.
The foreign minister's remarks came in a statement in which he noted that the Afghan peace process had reached a critical phase.
"The parties will not gain anything from allegations," the foreign minister said.
FM Qureshi again reaffirmed Pakistan's commitment for peace and stability in the region and said that Pakistan would not allow its land to be used against any other country.
"Instead of being a spoiler, India should work for peace in the region," the FM stressed.
He further said that the minorities in India were under great stress and feeling insecure and that a large segment in India had rejected the strategy of Modi Junta.
Read more: Peace in Afghanistan important for economic progress in Pakistan: FM Qureshi
Regarding the budget session, Qureshi said that the opposition should express its views in a polite manner.
Opposition members in the House try to provoke the people, he said adding that all members have the right to speak on the budget.
However, he said that if the opposition does not listen to the treasury, then the treasury benches won't listen to the opposition.
"If Prime Minister Imran Khan is not given the right to speak in the House as its leader, then the leader of the Opposition cannot get this right either," the FM said.
Earlier, it was reported that FM said Pakistan does not want "Talibanisation" in the country.
He said that in a policy statement in which he also made it clear that Islamabad will not take any responsibility if ongoing efforts seeking political settlement in Afghanistan fail.
"Pakistan has taken a very clear decision: non-interference in the internal affairs of Afghanistan. We have no favourites," Qureshi added.
"There is a general buzz that we are advocates of the Taliban, I am not. I don't represent them, I represent Pakistan. The Taliban are Afghans," he stated categorically.