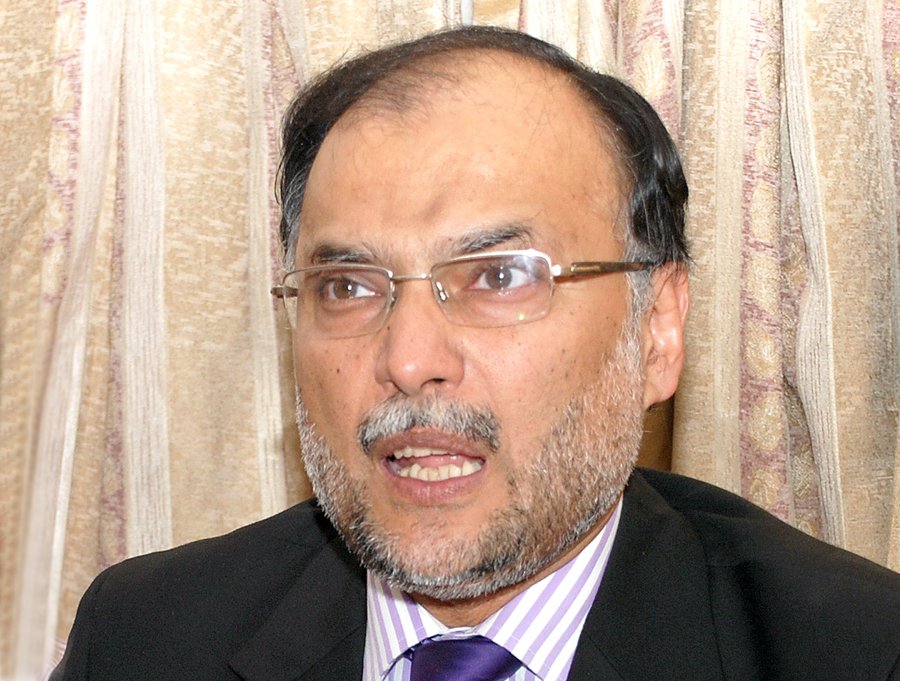 ---
ISLAMABAD:
PML-N leader Ahsan Iqbal on Monday said the Pakistan Democratic Movement – the grand opposition alliance – had ousted the PTI-led government if the PPP and ANP stayed with the multi-party alliance.
"We had moved the ball to 'D box' but these parties [PPP and ANP] took time out," he told reporters here after appearing before the court.
"The PDM had ousted the PTI-led government if the PPP and ANP stayed with the multi-party alliance," he added. Talking about the future plan of the PDM, he said the alliance to oust the PTI-led government was strong and they have started public relations campaign.
The first demonstration would be held in Swat and another would be held in Karachi at the end of July, he added. He also spoke about the court cases going on against the opposition leader, accusing the government of giving soft hands to ruling party leaders facing court cases, saying that opposition leaders were being nabbed on mere accusations.
Read more: PDM in a bind
"Again, I appeared [before the court] in a false NAB case. To date, the government has not been able to prove corruption has damaged the national exchequer," he said.
Taking a jibe at the PTI's accountability process, he alleged that the ruling party's leaders who were facing court cases were being given leniency while opposition leaders were forced to appear before courts. Recalling the investigation in the sugar scandal and ring road project, Iqbal said the government has "given a National Reconciliation Ordinance (NRO)" to its own leaders.
Iqbal, the former interior minister, slammed the government with the economic policies and its nature of conduction legislative business while talking about the legislation related to Indian spy Kulbhushan Jadhav.
COMMENTS
Comments are moderated and generally will be posted if they are on-topic and not abusive.
For more information, please see our Comments FAQ