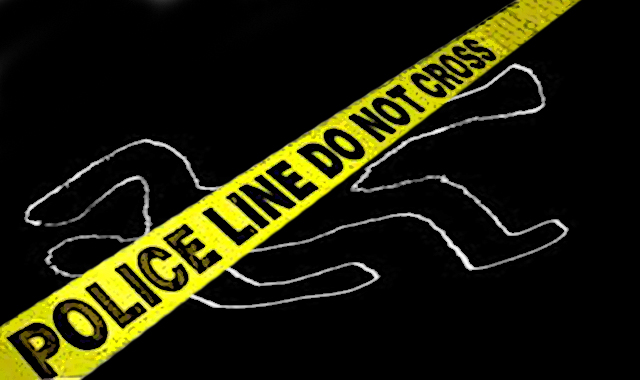 ---
HYDERABAD:
A waiter, father of four children, was beaten to death because he refused to serve guests, who had arrived late at a wedding in Hyderabad on Sunday night.
The incident happened at the Ink City marriage lawn near Deeplai Memon Society in the limits of Baldia Police Station.
"They kept kicking and punching him until he stopped crying," the complainant, Shaukat Ali Shoro, stated in the FIR. Waiters, Soomar Shoro and Sattar Shoro, were eyewitnesses of the incident and based on their account, Shaukat, a cousin of the slain 35-year-old, Tharu Shoro, registered the complaint.
The two waiters told that they were collecting things from where the temporary kitchen was set up, when around 12.45am, Shah Muhammad Shah, asked Tharu to set up a table for the guests and bring food that was kept in a car. But Tharu refused, telling him that the time of their duty and lawn was over and that they should contact the management.
Read more: Man beaten to death in India's Rajasthan over alleged 'cow smuggling'
Shah allegedly reacted furiously to this refusal and assaulted Shoro. The three other accused persons later joined him in beating the deceased. When two other waiters stepped forward to save Shoro, a man named Shahzan Ali Shah allegedly aimed a pistol on them and asked them to step aside.
According to the eyewitnesses, the nominated suspects stopped beating Shoro after he lost consciousness. Shoro was immediately shifted to Liaquat University Hospital, where he was declared dead on arrival.
The police initially remained reluctant in lodging the FIR but a case was later registered when the Shoro community resorted to protest.
Four persons, including Shah Muhammad Shah, Shahzan Ali Shah, Farman Ali Shah and Rizwan Ali Shah, have been nominated. But none of the suspects could be arrested as they obtained protective bail from the Sindh High Court.
The suspects have been booked under Sections 302, 506 read with Section 2, and 114 and 34 of Pakistan Penal Code.
Published in The Express Tribune, June 15h, 2021.
COMMENTS
Comments are moderated and generally will be posted if they are on-topic and not abusive.
For more information, please see our Comments FAQ