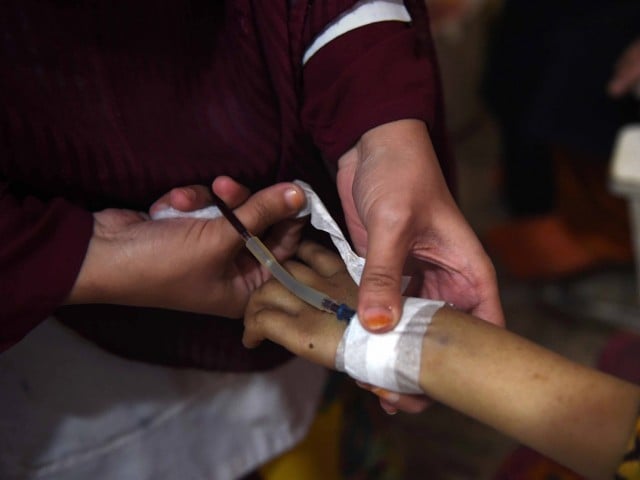 ---
Thalassemia patients suffered as Covid hit blood donation drives
NA deputy speaker addresses World Blood Donor Day ceremony
---
ISLAMABAD:
The Pakistan Red Crescent Society (PRCS) on Monday celebrated the 'World Blood Donor Day' to raise awareness among people regarding the need for regular blood donations and thank all voluntary donors for their life-saving gift to those in need, press release issued on Monday stated.
This year, the World Blood Donor Day slogan was 'Give Blood and Keep the World Beating'.
Speaking on the occasion, National Assembly Deputy Speaker Qasim Khan Suri said that today is a reminder of the fact that blood transfusion is important in healthcare and medical treatment all over the world. He added that millions of people around the world get new life through blood donation on a daily basis.
Read Ward established for thalassemia patients
"Reducing blood donations during the coronavirus epidemic has made it a challenge to meet the needs of thalassemia patients", the deputy speaker noted. He urged all the segments of the society to wholeheartedly help the PRCS in this humanitarian cause.
Addressing the ceremony, Haq emphasised the need to promote a culture of blood donation on a voluntary basis. He said voluntary and regular blood donation will also increase the quality of transparent and safe blood.
He added that PRCS has always strived for the management and supply of blood to deserving patients, emergencies and accidents. He said maintained that World Blood Donor Day also provides an opportunity to urge governments and national health authorities to provide adequate resources and put into place systems and infrastructures to increase the collection of blood from voluntary, non-remunerated blood donors.
Published in The Express Tribune, June 15h, 2021.