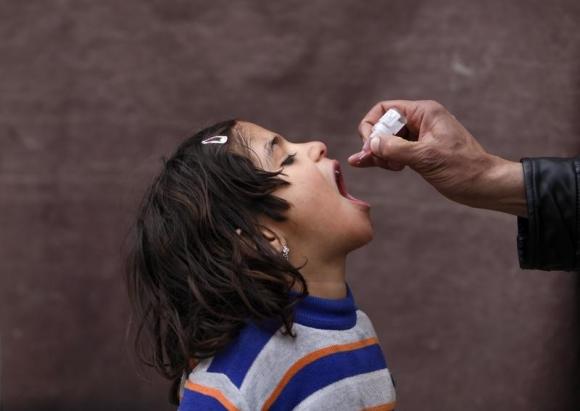 ---
RAWALPINDI:
The five-day-long anti-polio campaign in Rawalpindi achieved up to 98 per cent of its target for vaccinating children. The target of vaccinating 800,000 children was set for the polio vaccination campaign across the district. As soon as 98% of the target was achieved, a third-party evaluation survey of the polio campaign has been launched to verify the figures.
There were 3,400 teams that took part in the anti-polio campaign during which children were vaccinated at fixed centres, transit points, and door-to-door vaccine administration.
According to District Health Authority (DHA) Chief Executive Officer (CEO), Dr Faiza Kanwal, 12,351 children could not be reached for polio vaccination. Of these, 6,000 children hail from outside Rawalpindi district.
Read more: Five-day anti-polio vaccination drive launched in K-P
However, contact is being made with their parents to have these children vaccinated.
She said the polio teams also came across five children who could not be vaccinated because of medical reasons. Their details were noted and they will be vaccinated later. She said a lot of effort has been put into the polio campaign this time and the parents of only five children refused to have them vaccinated against polio for medical reasons.
According to the CEO, the reason for the success of the anti-polio campaign was the extraordinary public support.
DHA employees stage protest
The women working in the health department's anti-polio and dengue campaign staged a protest outside the DHA office on Monday. The workers want the management to restore their Sunday leave and also demanded an increment in their salary.
The demonstrators blocked the main road for an hour. The CEO met and assured the protesting workers that their demands will be forwarded to the Punjab government, after which the protest was concluded.
Published in The Express Tribune, June 15h, 2021.