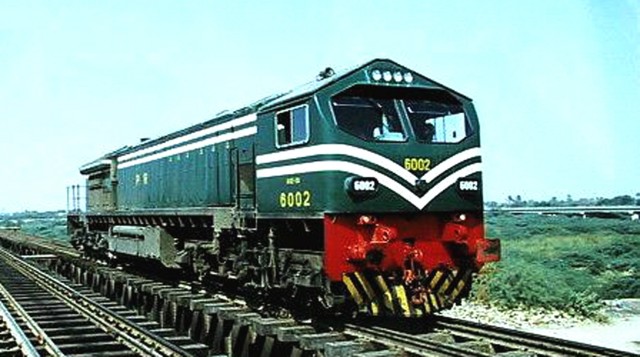 ---
KARACHI:
The Supreme Court on Monday barred Pakistan Railways (PR) from sale, transfer and lease of all railways lands and directed the federal government to submit report within two days in this regard.
A three-judge bench headed by Chief Justice Gulzar Ahmed issued the order while hearing a case related to Karachi Circular Railway and establishment of a park on railways land on Kala Pul at the SC Karachi registry.
Observing that two years had passed since the order for the creation of a park on Kala Pul railways land was given, the court ordered the authorities concerned to take steps in this regard.
The top court castigated the railways secretary over the recent tragic Ghotki train accident saying, "Nothing has happened to you or any other minister, while the poor people are dying".
"If you can't run the department, just resign."
Read more: SC orders commencement of anti-encroachment drive along Gujjar, Orangi nullah
Coming down hard on the railways secretary, the chief justice asked whether he had been issued a contract to kill people.
He said that poor people heavily relied on affordable transportation, lamenting that it had now been completely destroyed due to political recruitment of the favourite.
The chief justice also warned that if any ordinance was being mulled to allow the selling of railways lands the apex court would immediately strike it down.
The court would thwart any attempt to cover up illegal allotments of land under the disguise of law, he added.
"Not an inch of railways land will be allowed to be sold."
Also read: Railways running in deficit for last 15 years
Expressing dissatisfaction over the performance of the railways, the top judge also censured Railways Minister Azam Swati.
"We had expected that the minister would resign after the incident but all the minister had to offer was shallow grief and announcements of compensations for the victims," the CJP said, adding that "People do not need your compensations; ensure the safety of their lives in trains."
The court said that 82% of the Karachi-Sukkur track was dilapidated and was not safe for train operations.
"Running trains on these tracks is akin to putting the lives of passengers at risk."
The chief justice suggested that Prime Minister Imran Khan should himself look into the matter, asking the latter to take notice of the recent "irresponsible statement" made by the railways minister, who said he would resign if resignation would undo the casualties of the train accident.
The court stopped the PR from sale, transfer and lease of all railways lands and directed the federal government to submit a report on railways within two days.
COMMENTS
Comments are moderated and generally will be posted if they are on-topic and not abusive.
For more information, please see our Comments FAQ