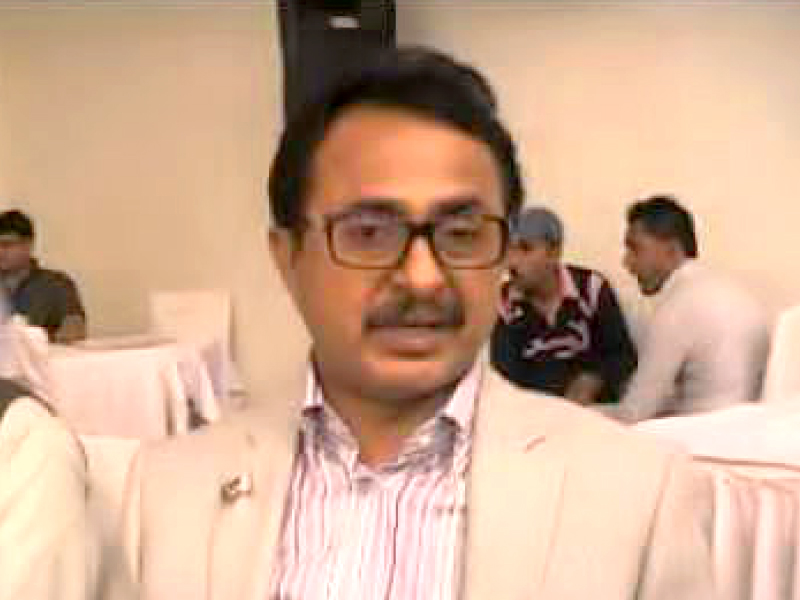 ---
HYDERABAD:
Opposition Leader in Sindh Assembly Haleem Adil Sheikh has blamed the Sindh government for the prevailing water shortage in the irrigation system of the province.
"The Pakistan Peoples Party which rules the province is responsible for the unjust distribution of enough water which is available in the system," he alleged while speaking to the media and party workers during his visit to different areas of Kohistan region, including Thano Bola Khan town of Jamshoro district on Sunday.
Commenting on the plight of the dwellers of the Kirthar mountain range, Haleem said both Sindh Chief Minister Syed Murad Ali Shah and the influential PPP MPA, Malik Asad Sikandar, have forsaken the local people.
"Both these PPP leaders have pocketed the funds, which were meant for carrying out various development schemes in the hilly areas of Jamshoro and Dadu districts."
He noted with deep concern that the entire region, which stretches to hundreds of kilometres, lacked an adequate health facility for the people of Kohistan who suffer from abject poverty. Commenting on the interprovincial water dispute, he argued that despite making a hue and cry the PPP-led Sindh government ran away from meetings that were held to resolve the issue.
He said Prime Minister Imran Khan had directed the officials of Indus River System Authority (IRSA) and the Water and Power Development Authority (WAPDA) to convene a meeting on May 27 of the irrigation officials of Punjab and Sindh in this regard.
However, the Sindh government did not attend that meeting.
He recalled that the PM had also directed that neutral inspectors be sent to check the water flows in all the nine barrages in Punjab and Sindh provinces but the PPP turned away from that inspection as well.
Haleem alleged that the Sindh irrigation department and the Sindh Irrigation and Drainage Authority (SIDA), despite claiming the shortage, were supplying irrigation water to the fields of influential people associated with the ruling party in Sindh.
Haleem warned Sindh Irrigation Minister Sohail Anwar Siyal to stop polarising the people of Sindh and Punjab over the water issue.
He reiterated that the PPP's Sindh government, after failing to maintain the law and order in the province, has taken up the water issue to distract the people