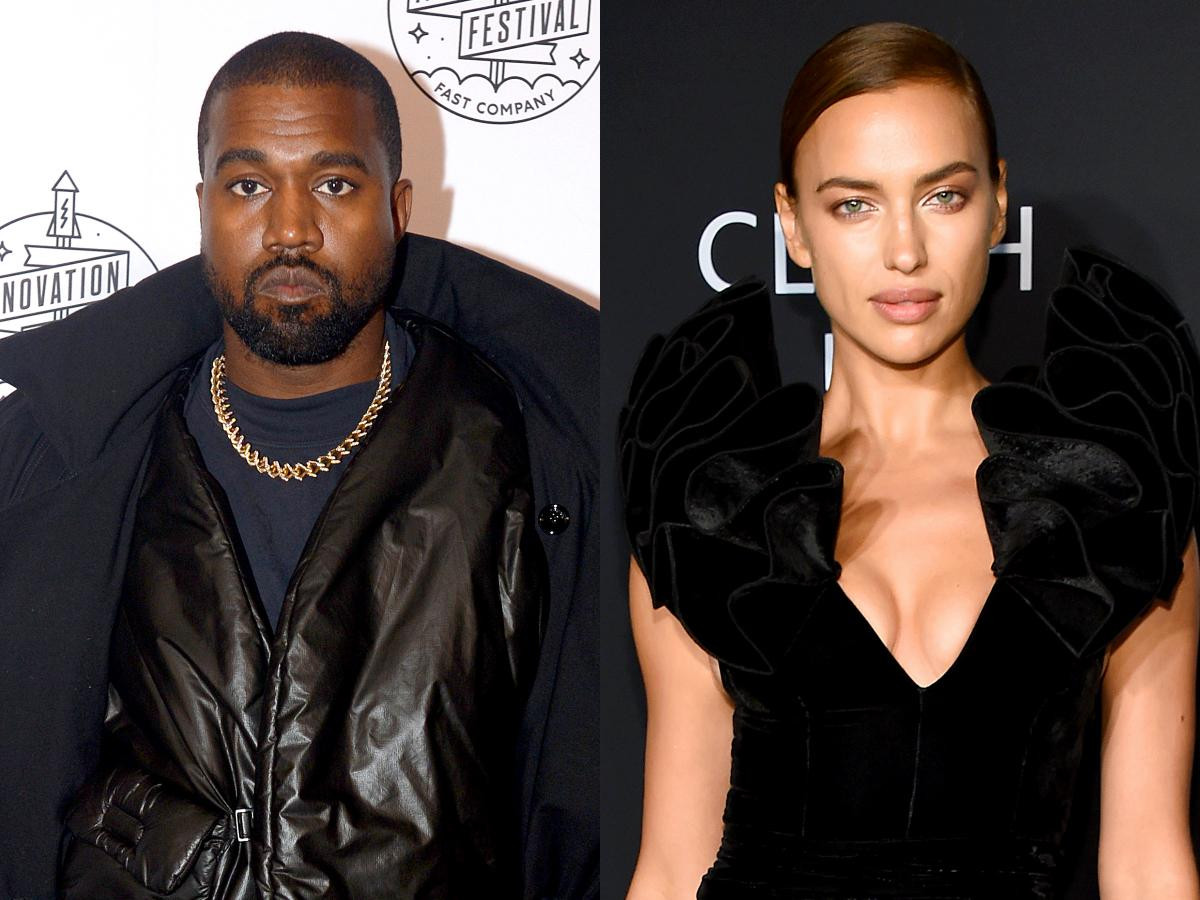 ---
Seems like there's a new couple in town! Singer Kanye West and Irina Shayk are rumoured to be dating and were spotted spending time together in France for the first time this week, reported Page Six. However, the pair have actually been hanging out for months and have a romantic history that even predates his marriage to Kim Kardashian.
A picture of the duo went viral a few days ago on social media. Now, many anonymous sources are coming forward in nearly all corners to weigh in. A source speaking with the publication revealed, "Kanye and Irina met up at the beginning of spring and had been in touch since, but they did not start regularly 'seeing each other' until a few weeks ago. He pursued her."
Another insider confirmed that relationship timeline, explaining that they "are seeing each other," and "It's casual at the moment, but they are into each other." And apparently, while their courtship has only been going on for a matter of weeks, the chemistry between them has been going on for years.
Yet another source, this time from the music world, told the outlet that "Kanye was with Irina briefly before Kim. He had pursued her a long time ago." Shayk previously appeared in the rapper's 2010 music video for the song "Power" and, two years later, walked in the runway show for his brand Yeezy, but was dating soccer star Cristiano Ronaldo at the time.
Kim, meanwhile, is currently totally focused on her four children and career but wants to date soon. "She doesn't see herself being single for the rest of her life. Her priorities are her kids and work, but she would love to find a guy to share her life with." Kim was said to be "really struggling around the time she filed for divorce. She was very upset about it and really didn't want to file. But since then, she has come a long way and is very happy and convinced that she made the right decision."
Have something to add to the story? Share it in the comments below.