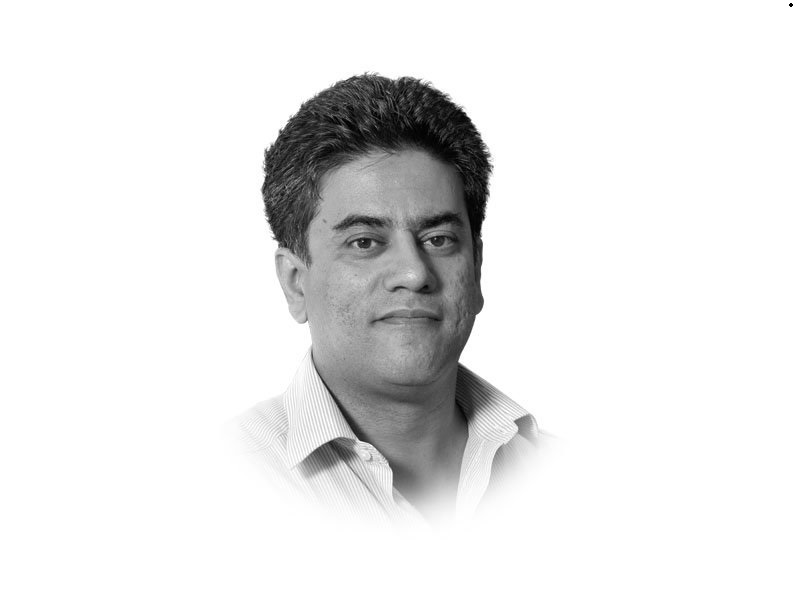 ---
Two policemen guarding a team of polio vaccine workers in Mardan district were shot dead last week, once again reminding us Pakistanis of the level of ignorance prevailing in our country and the inability of the government to stamp out religious extremism.
Prior to this, two polio workers were gunned down in the line of duty in Swabi. While one of the women workers died immediately from the bullet wounds she sustained, the other succumbed to her injuries later in a hospital in Peshawar.
These attacks come at a time when Pakistan is making strides in its battle against polio. Barely a week or so back, we had launched an ambitious campaign to vaccinate millions of children. The five-day campaign was to target more than 30 million children under the age of five. For this purpose, around 223,000 frontline workers were spread out across 124 districts to administer the oral drops, all following Covid-19 safety protocols. There was great optimism that this time Pakistan would take strides to achieve better results. But now these attacks have put another question mark on the whole exercise.
As things stand, Pakistan and Afghanistan are among only a few countries in the world where polio is still endemic. We came very close to eliminating polio some years back but recorded 147 cases, a five-year high, in 2019, amid vaccine boycotts and attacks on health workers. All the good work was lost.
A total of 922,824 people have been infected with polio in Pakistan with 21,323 deaths so far, according to the national statistics. But this is not enough to wake our people out of their slumber. Many are content in believing the narrative of the extremists that polio drops make the children sterile. And that for us is reason enough to reject them.
In all this, polio workers put their lives at risk every few months with each new polio drive. They are afforded basic pay and almost no other facilities. As we have seen, religious extremists attack these polio workers as well as the policemen deputed to protect them. It has become a never-ending cycle. The question most ask is — where do we go from here?
The most recent attack comes at a time when, according to official statistics, only one case of polio has been reported so far this year. Last year, following the spread of harmful rumours about the polio vaccine's effects on children, several attacks were reported against polio workers.
In Chaman, Balochistan, a woman polio worker was shot dead, while her colleague was wounded. Before that, there was a knife attack on a polio worker in Lahore by a parent who refused to have polio drops administered to his child.
Two security officials who were guarding polio teams were killed in Buner and Bannu. Meanwhile, a string of other attacks on polio vaccination teams were also reported from other parts of Balochistan, Sindh and Punjab.
We need to stop these attacks. To do this, the government will have to trace those who are involved in these murders. Not only will they have to be traced and arrested but an example be made of them. This is precisely the kind of action the government shies away from. And in this, unfortunately the government takes strength from ill-informed quarters who would protest any such action. The same people who stay quiet when children are assaulted and murdered come out onto the streets in droves when misguided extremists are nabbed by the state.
As a nation, we are willing to bear the shame of being isolated and identified as a polio-positive country but cannot go after and punish the extremists who are responsible for this shame — as this goes against our values. This is exactly the kind of mindset we need to change and fight against.
The issue, at the end of the day, isn't just about polio. It's about how our powers-that-be continue to bend over backwards to please an extremist mindset. As a nation we need to have a dialogue amongst ourselves. Let us talk about those who want to hold our country back from progress and prosperity and time and again hold us hostage through street power and state patronage. Unless we do not do this, we will continue to wander in the wilderness.
Published in The Express Tribune, June 14th, 2021.
Like Opinion & Editorial on Facebook, follow @ETOpEd on Twitter to receive all updates on all our daily pieces.
COMMENTS
Comments are moderated and generally will be posted if they are on-topic and not abusive.
For more information, please see our Comments FAQ