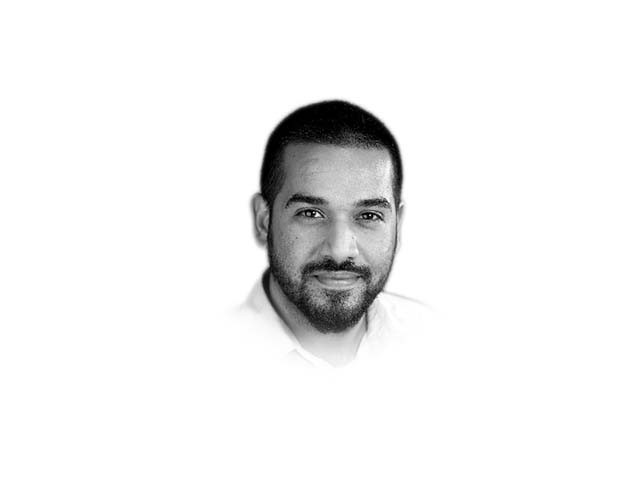 ---
While going through the citizenship process of a foreign country, a thought occurred to me: "How does one become a Pakistani citizen?" I've had many discussions on Pakistan related to economy, politics, history and social life but never one on how Pakistani citizenship can be acquired.
But the reason is obvious, isn't it? Who would want to become a Pakistani citizen in the first place?
From a 'national vision' perspective what if we, as Pakistanis, had a vision around making Pakistani citizenship more attractive? To bring the country to a place where people would want to become Pakistani citizens.
And this begs the question: what are the characteristics of a country where citizenship is high in demand? What if we set those characteristics as our national goals for 2030?
The number one characteristic that attracts people towards seeking citizenship to a country is economic opportunity. What if, instead of just trying to balance the trade deficit, looking at fiscal and monetary policy, etc, we focused on creating economic opportunities for migrants? These would include improving the process of entering or migrating to a country, ease of doing business, top tier jobs, improving security, followed by a path towards residency and citizenship. Now this seems easier said than done. But it's important to think what kind of economic opportunities would need to be provided for people to want to become Pakistani citizens.
The second most likely reason is the power of its passport. Being able to travel freely, no lengthy visa processes and generally being respected with the passport. I acknowledge that taking the Pakistani passport from the bottom and bringing it to the top of the pile globally might be difficult. But what if we focused on a set of 'friendly' countries and elevate the Pakistani passport there, like in the Middle East, China, Turkey and others? It might not be a globally 'powered-up' passport but at least in that set it would get more respect than others. So maybe it would increase citizenship attractiveness for folks from other countries who don't have those diplomatic ties. Through this, our relationships with this select group of countries would be strengthened for all citizens, current and future.
The third reason would be the social services the country offers and to plan for retirement. The social services part is difficult and a long-term journey. With most Pakistani citizens not receiving social services like education and health, promising it for new citizens seems unrealistic. Instead let's focus on the retirement part. There are many beautiful places in the northern areas for retirement. What if zones could be set up with good infrastructure, amenities and health facilities for people to retire in Pakistan? This would bring in foreign currency, local spending and taxes. In general, the treatment of the older generation in Pakistan is better than many places in the world. Like some say, 60 and above are the "golden years" as younger generations take care of you and senior citizens are respected here. Could we leverage this culture, value for money, purchasing power parity and beautiful, serene landscapes to attract retirees from overseas?
All this might seem far-fetched for some readers. But sometimes the most far-fetched things provide the most opportunity for innovation. There is much baggage about re-branding Pakistan and a multitude of issues to address so sometimes we need to see the issue from a different lens.
Maybe trying to power up the Pakistani passport and increasing citizenship attractiveness is the way to address fundamental issues we face.
Published in The Express Tribune, June 14th, 2021.
Like Opinion & Editorial on Facebook, follow @ETOpEd on Twitter to receive all updates on all our daily pieces.