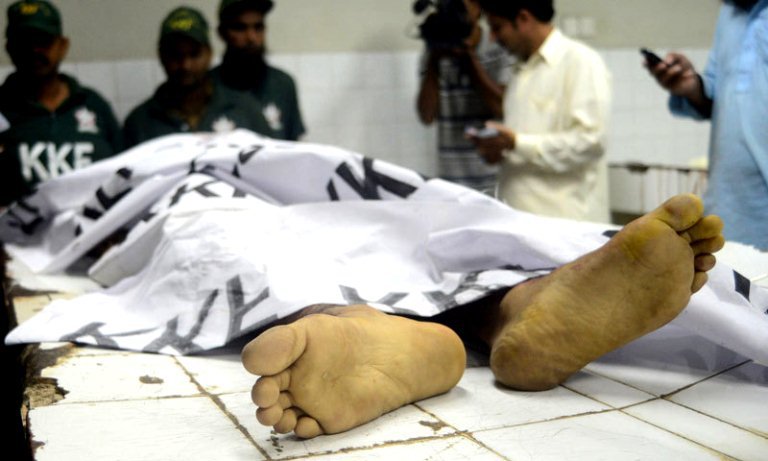 ---
LAHORE:
A 30-year-old man was murdered and his body was chopped in pieces and dumped in a canal near Gujrwanwala for allegedly asking a girl's hand in marriage.
According to an FIR lodged by the victim's brother Arshad Ali Bhatti, prime suspect Tariq Yaqub — the girl's father — was infuriated with Rizwan for seeking his permission to marry his daughter.
Arshad claimed in FIR that Yaqub, along with his son Amir Hamza, had packed the pieces of the body into a bag and dumped it in a canal near Gujranwala.
He said that his brother often visited Yaqub's residence, but he got suspicious when no contact could be established with him after one such visit.
Read more: 2% of honour killing suspects convicted
Arshad said that when his brother Ashraf visited the residence of Yaqub a few days after the disappearance of victim, he saw that the suspect was wearing Rizwan's shoes which were immediately recognised by Ashraf.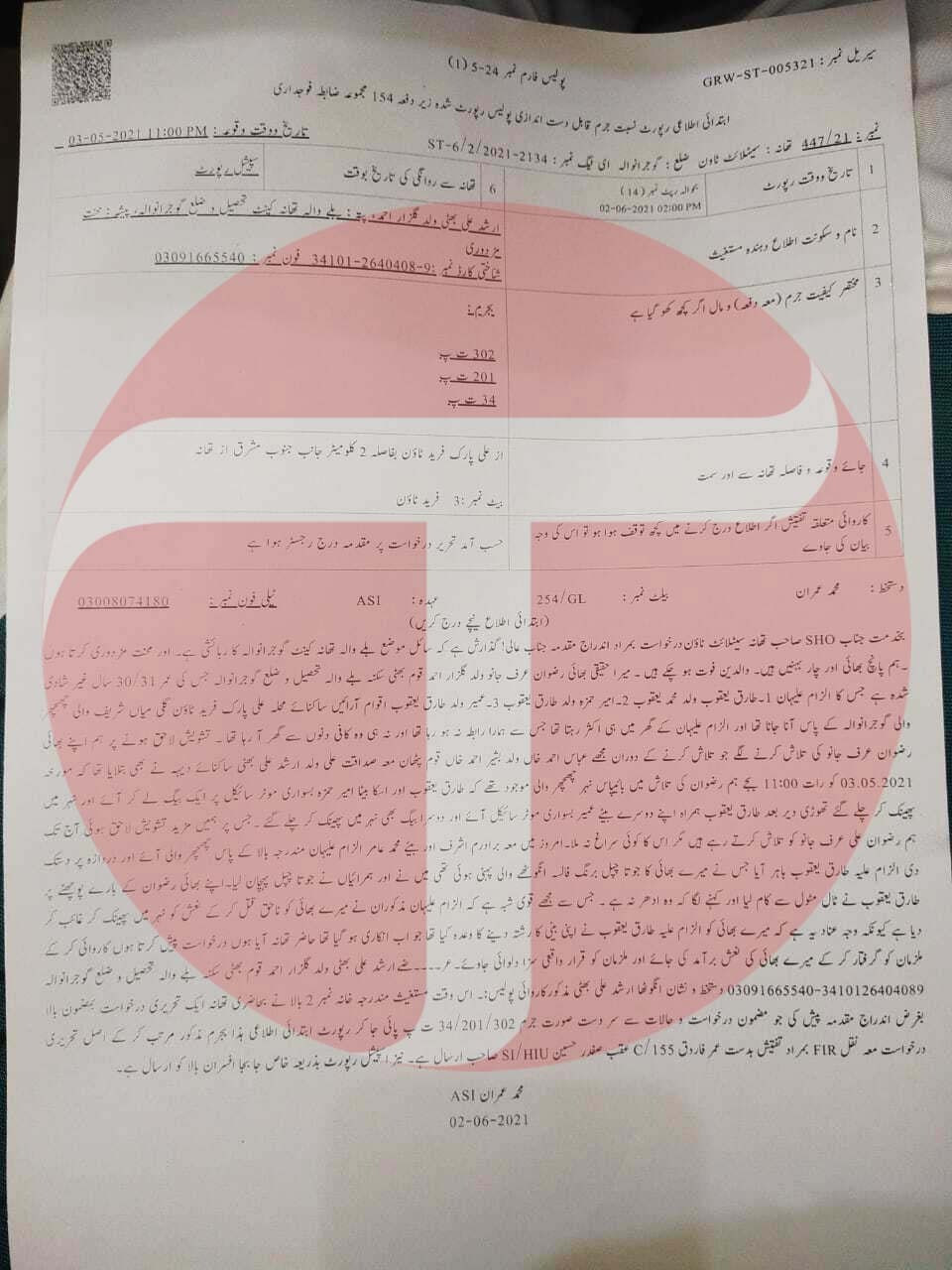 He claimed that Ashraf asked about the whereabouts of Rizwan, Yaqub started to make excuses, saying that the victim had not come to their residence.
The victim's brother urged the police officials to apprehend the suspects and recovered the body of Rizwan.
Hundreds of men and women are killed each year in Pakistan by family members over perceived damage to "honour" that can involve eloping, fraternising with men or any other infraction against conservative values that govern women's modesty.
Also read: Man, woman slain in alleged 'honour killing'
Rights experts say that enforcement of justice is often lax, with proceedings at times being drawn out while accused killers were freed on bail and cases faded away.
"It takes too long, people forget," said Farzana Bari, a women's rights advocate and founder of Pakistan's first gender studies department at a university.
Though rights groups say reliable data is hard to establish, the Human Rights Commission of Pakistan found at least 300 cases of "honour killing" in 2018.
Many advocates say the actual number is far higher, with the Honour Based Violence Awareness Network estimating that Pakistan accounts for about a fifth of the 5,000 honour killings globally each year.