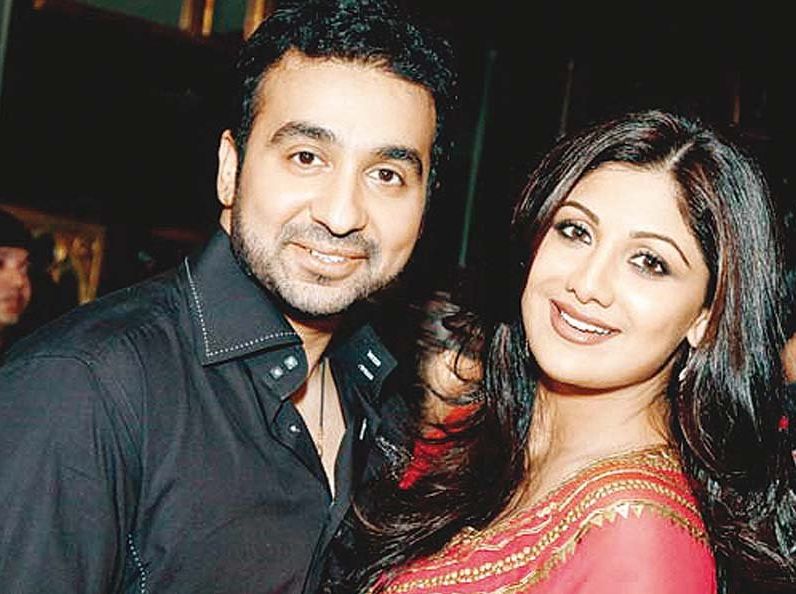 ---
An old video of Bollywood star Shilpa Shetty's husband Raj Kundra's ex-wife has gone viral. In the said video, Raj's former wife, Kavita, had accused the Dhadkan star of breaking up her marriage with the businessman. Now, speaking about his ex-wife's claims, Kundra has responded to Kavita's allegations.
"It's saddening a few days after my wife's birthday, 11-year-old news goes viral again, bringing up a half-baked story and forever trying to malign us. There is obviously some agenda. I have maintained my silence for 12 years, but enough is enough now," Raj told Pinkvilla. Kundra accused Kavita of having an affair with the then-husband of his sister. "She grew very close to my ex-brother-in-law, spending more and more time with him, especially when I was out on business trips. Many of my family and even my driver would say we sense something fishy between these two and I would never believe it. I gave my ex-wife the benefit of doubt. I did everything I possibly could for both sides of the family because, for me, my side or her family is family, a principle I still follow today."
He had further claimed he also found a cellphone hidden by Kavita and discovered the messages she had sent to his sister's husband. "I recall how heartbroken I was and how I cried and cried thinking about what I had done to deserve this. I called and told my pregnant sister the phone number was Kavita's second secret phone and that I was going to drop her at her house, and that was the end for me. She could decide what she wanted to do."
In 2007, speaking to Daily Mail, Kavita had blamed actor Shilpa for breaking their marriage. I look at the pictures of them together and think, she's with my husband, she's living my life. While I was trying to put our marriage back together, he was talking constantly about Shilpa, as if it didn't matter what happened to us because he had found someone better, cleverer and more famous than me. Now he has begun pestering me for a divorce. I asked him if he planned to marry someone else but he avoided the question," she had said.
However, in December 2007, Shilpa confirmed to the publication that they were indeed seeing each other. She denied playing any part in Raj's divorce from Kavita.
"I was really upset by what she said," Shilpa had said. "She knew very well that I didn't even know her husband when she walked out on him. "I didn't even know him when I went into Big Brother. I have known him for about only six months, which was four months after his wife had left home and he had already got a divorce by then."
According to Hindustan Times, the Baazigar star is said to be upset with her husband after he spoke about his ex-wife and their broken marriage in a recent interview. Raj says that Shilpa did not want him to publicly speak about Kavita Kundra and the reason behind their divorce. "Shilpa didn't want me to speak when I sent her the old articles going viral again. The timing of these articles, days after her birthday going viral again, upset me. Enough was enough," he said. "Shilpa is upset I spoke my heart out, but the truth had to come out," he added.
However, Raj says he feels lighter after sharing his side of things. "You can't retaliate against the truth especially when there are many families involved. I feel so much lighter to be able to speak the truth about what really happened after so many years! My mother caught my ex-wife and sister's husband red handed, in compromising situations many times. Two families were spoiled here; they didn't think twice," he said.
Have something to add to the story? Share it in the comments below.