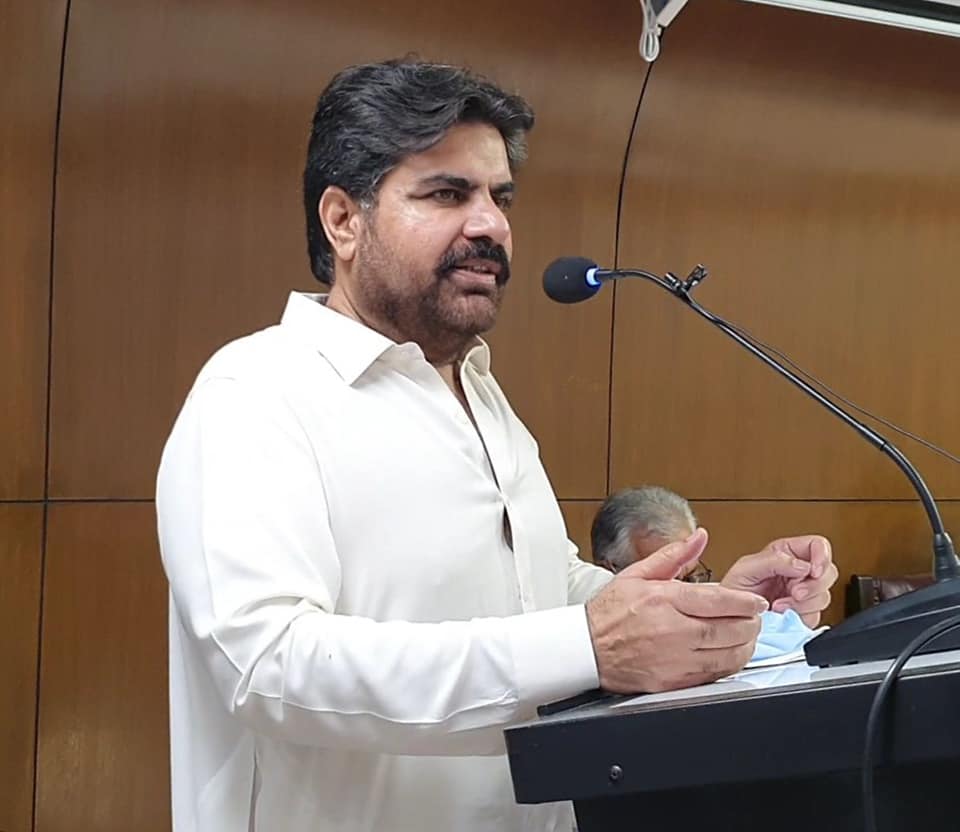 ---
KARACHI:
Sindh Information Minister Syed Nasir Hussain Shah and Education Minister Saeed Ghani said on Saturday that National Budget 2021-22 presented by the PTI-led federal government is akin to robbing the people.
The figures presented in the budget document have no connection with each other the provincial ministers said adding that they were confident that this budget was a document presented by an incompetent and inept government
Addressing a press conference in Sindh Assembly Auditorium Shah said that no relief has been given to a common man in the budget while only a 10% increase in salaries in proportion to the inflation is exposing their claims of increasing the recoveries and exchange rate.
Shah said that those who were alleging PPP of playing Sindh card are actually economically murdering Sindh. Be it the National Finance Commission (NFC) Award or the water issue, gas supply, or worst electricity load-shedding, conspiracies are being hatched against Sindh.
Saeed Ghani said that while the federal government is being unfair with Sindh in the federal budget, actions against PPP leaders and elected parliamentarians have also been expedited.
He further said that MQM which calls itself a claimant of Sindh including Karachi has betrayed the people of the province and robbed the rights of the public for ministries over census issue.
He said that those who are enjoying ministries in the federal government by being elected on the votes of Sindh are silent on gas and electricity load-shedding.
'Economic murder'
Sindh Commerce and industries Minister Jam Ikramullah Dharejo equated the recently announced federal government budget to the economic murder of the common man.
He said that the people of Sindh were being punished for not voting for PTI. He asserted that Pakistan Peoples Party would continue its struggle to protect of the rights of the people.
Dharejo further stated that the budget presented by the federal government was a hoax of statistics. He continued that Sindh's 70% contribution to national revenue was completely neglected.
Published in The Express Tribune, June 13h, 2021.