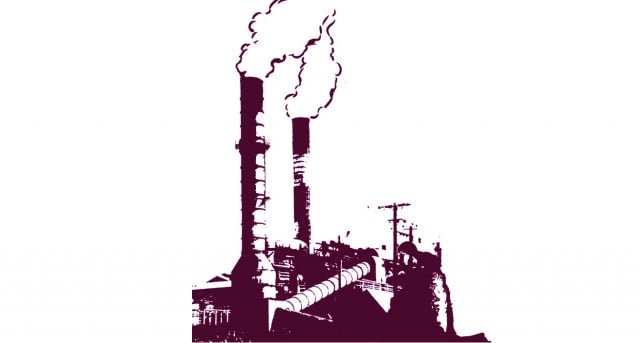 ---
KARACHI:
Large industries of Pakistan sustained robust growth momentum during the first 10 months of fiscal year 2020-21 on the back of higher export orders and functioning of industries at close to full installed capacity.
The output of large scale manufacturing (LSM) sector grew 12.84% in the first 10 months (Jul-Apr) of the ongoing fiscal year 2020-21 compared to a negative growth of 9% in the same period last year, the Pakistan Bureau of Statistics (PBS) reported on Saturday.
"Most of the large industries are operating at or over 95% of their installed production capacities in Pakistan," Federation of Pakistan Chambers of Commerce and Industry (FPCCI) former president Zubair Tufail said while speaking to The Express Tribune.
Out of 15 industries that are part of LSM segment, 10 posted a surge in production during the 10 months under review. These include textile, food, beverages and tobacco, coke and petroleum products, pharmaceuticals, chemicals, non-metallic mineral products, automobiles, iron and steel products, fertiliser and paper and board.
Read: LSM growth surges to 15-year high of 9%
The LSM sector's output soared 68% as the LSM index hit 150 points in April compared to a negative growth of 42% in the same month last year.
The growth in April, however, dropped 7% compared to the previous month of March. April was the third successive month in which the sector maintained a downward trend on a month-on-month basis amid the third wave of Covid-19.
Despite the decline in April, growth rose to 12.84% during the first 10 months under review compared to "15-year high at 9% in the first nine months (Jul-Mar) of FY21", according to Economic Survey 2020-21.
Textile sector, which remains the single largest export earning sector of Pakistan, has maintained robust production for the past many months after local firms secured significantly higher number of export orders as the pandemic peaked in regional countries including India.
"Global buyers diverted their textile orders to Pakistan following worsening of Covid-19 crisis in India in the recent months," Tufail said.
Besides, cement, steel, pharmaceutical and oil sectors continued to outperform on the back of rise in local demand for such products. "The housing, construction and allied industries maintained uptrend despite a significant price hike in construction material in recent months," he said.
Robust workers' remittances and offer of subsidised housing finance in Pakistan coupled with comparatively cheaper financing for cars by banks have encouraged people to liberalise their spending and purchasing habits, he said.
The growth in production of cars and bikes and a turnaround in agriculture output to record high levels this year directly supported sales growth of petroleum products and higher electricity consumption, he said.
The demand for oil surges during harvesting season and recently, farmers harvested wheat.
The rise in local demand for pharmaceutical products and slight uptick in their exports also aided growth of the sector.
Read more: LSM sector posts 9% growth
According to the State Bank of Pakistan, workers' remittances climbed 29.4% to a record $26.7 billion during the first 11 months of FY21 on a year-on-year basis.
To recall, the government awarded construction package in April 2020 to support industries and create job opportunities for workers, especially daily wage earners.
Among the 10 sectors that maintained growth in the first 10 months of the ongoing fiscal year, the textile sector grew 13.15% compared to a negative growth of 8.7% in the same period last year.
Food, beverages and tobacco sector production surged 11.46% against a negative growth of 3.42% last year.
Automobile sector output escalated 38% while non-metallic mineral products' output surged 24.6% during the 10 months in question.
On the flip side, five large industries, out of 15 in total, recorded decline in their outputs during first 10 months of the fiscal year 2020-21.
They included electronics, leather products, engineering products, rubber products and wood products.
Published in The Express Tribune, June 13h, 2021.
Like Business on Facebook, follow @TribuneBiz on Twitter to stay informed and join in the conversation.
COMMENTS
Comments are moderated and generally will be posted if they are on-topic and not abusive.
For more information, please see our Comments FAQ