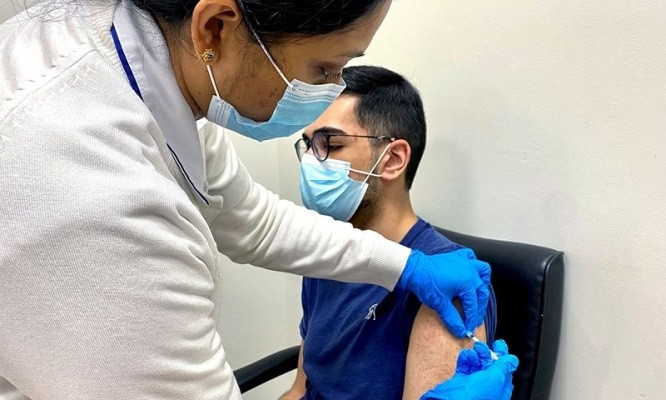 ---
Govt explores ways to expedite vaccination
Sets target of vaccinating 430,000 people daily in province
---
LAHORE:
The Punjab government has decided to take innovative measures to speed up coronavirus vaccination across the province and in this regard, various proposals including the facility of door-to-door and drive-through vaccination in districts are under consideration.
A meeting held in this regard, chaired by Provincial Health Minister Dr Yasmin Rashid, on Saturday, was briefed that a revised target of vaccinating 430,000 people daily in the province has been set and each division has been informed about the new targets.
The Lahore Division has been given the target of inoculation of 97,000 people (including 60,000 in Lahore District), DG Khan 12,000, and Bahawalpur 25,000 people daily. Similarly, the daily target has been set at 21,000 for the Sargodha division, 59,200 for Rawalpindi, 18,500 for Sahiwal, 44,400 for Multan division, 77,700 for Gujranwala, and 74,000 for Faisalabad.
Read Covid-19 claims 21 more lives in province
Speaking at the meeting, Dr Rashid said as per the guidelines of the NCOC, the targets fixed must be met in all cases. She said that besides 677 centres, 223 mobile vaccination camps have also been set up for the convenience of people.
The chief secretary said vaccination is also being carried out in Multan, Faisalabad, Lahore, and other districts through mobile health units, adding that these facilities are helping administer the vaccine to people of remote areas. He said that the performance regarding new targets would be reviewed regularly.
The chief secretary also sought a report from the deputy commissioners on the strategy for vaccination prepared by the task forces set up in the districts.
Published in The Express Tribune, June 13h, 2021.