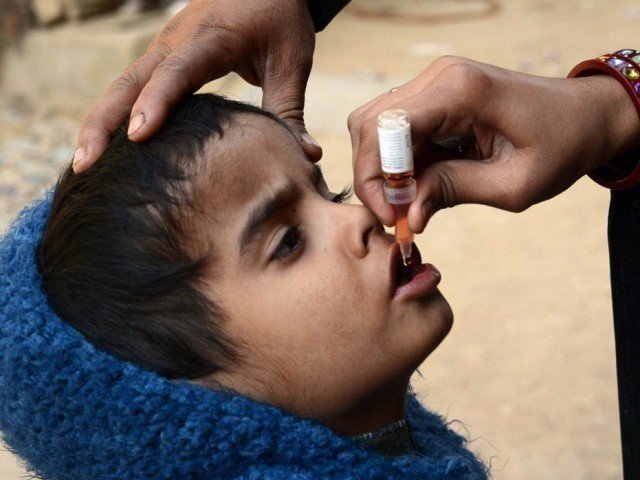 ---
LAHORE:
Provincial Minister for Health Dr Yasmin Rashid has said the government was determined to make Punjab polio-free and all resources were being used for eradication of the virus from the province.
She expressed these views during a meeting with a delegation of the Polio Oversight Board (POB) at the Civil Secretariat on Friday.
She discussed with the participants the current and future strategy for the complete eradication of polio from Pakistan, especially Punjab.
The delegation appreciated the steps taken by the Punjab government to eradicate polio and termed them exemplary.
Secretary Primary and Secondary Healthcare Sarah Aslam and Additional Secretary Coordination Sundas Irshad were present on the occasion.
The delegation comprised POB Chairperson Dr Chris Elias, Dr Jay Wenger, WHO Polio Eradication Director Dr Hamid Jafari, Aidan O'Leary, Micheal Galway, Dr Shahzad Baig, Dr Altaf Bosan, Dr Zainal Abidin, Mr Hamish Young and representatives of the provincial EOC team, UNICEF and Rotary Provincial.
Read No polio cases reported in the region in 11 months: Dr Azra Pechuho
Speaking on the occasion, she thanked the World Health Organization and UNICEF for their cooperation in polio eradication efforts in Punjab.
Dr Rashid said the targets are being achieved by forming thousands of teams during the anti-polio campaign.
She mentioned that coronavirus is a new challenge for the whole world and the provincial government is effectively countering it along with dengue and polio.
She said that children would be saved from falling victim to polio. The role of lady health workers in the anti-polio campaigns is very important.
Punjab Chief Secretary Jawad Rafique Malik said the eradication of polio was a national cause for which Punjab is playing its due role.
He said all the stakeholders are working together for the eradication of the deadly disease and full protection is being provided to the polio teams.
He said efforts have been intensified for the eradication of polio in the province and the anti-polio drive would be continued under a fully integrated strategy.
Polio Oversight Board Chairperson Dr Chris Elias appreciated the efforts of Health Minister Dr Yasmin Rashid and the administration for the eradication of polio in Punjab.
"We want a complete eradication of polio in the next five-year plan," he concluded.
COMMENTS
Comments are moderated and generally will be posted if they are on-topic and not abusive.
For more information, please see our Comments FAQ