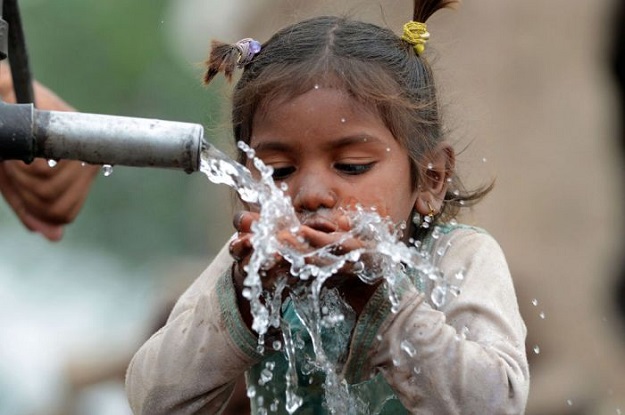 ---
LAHORE:
The Punjab irrigation department has claimed that a steep decline to around 9-10% in water losses has been successfully achieved with the help of different ongoing projects including the Jalalpur Canal project.
A major project under Punjab Irrigation Department to reduce water loss is currently underway in the Potohar region.
The irrigation scheme also includes the Jalalpur Canal project. The provincial department runs a 100-year-old integrated irrigation system with a total of 13 barrages and 10 link canals.
The canals carry water from three western rivers -- the Indus, Jhelum and Chenab -- to the Ravi, Beas and Sutlej, which have dried up under the Indus Basin Treaty.
With the help of 24 main canal systems covering a total length of 34,416km and 57 small dams, it cultivates more than 27 million acres of land with 54 million acre feet of water.
The water losses in the system are 9% to 10%. The Potohar irrigation project has been launched to reduce the losses. Work is also continuing to rehabilitate Panjnad Barrage.
A new Khanki Barrage had been built during the past decade. Meanwhile, work has been completed on a project of rehabilitation of Jinnah, Baloki, Sulemanki and Trimun barrages.
A project to rehabilitate Islam Barrage will also be launched soon. Projects to build small dams to protect floodplains in the Kohe-Suleman range are also under consideration.
According to officials, the provincial department has also digitised its irrigation system as per the requirements of modern times.
In this regard, computerised bills are being sent to the consumers in Sheikhupura, Khanwaha, Layyah and Kasur Canal divisions.
Read Water and power supply situation shows improvement
Farmers can easily deposit their bills from nearby banks or easy money accounts. The project will soon be expanded all over the province.
The irrigation statistics showed that during the Rabi and Kharif seasons in the past year, a total of 2,894 modified conduits were restored to their original condition.
When asked about measures to improve the system, Punjab Irrigation Minister Mohsin Leghari said the main reason for the areas at the tail end of the canals remaining dry was the theft of canal water.
He said influential landowners draw more water by breaching the channels and board illegal siphoning, thus depriving the farmers in the lower areas along the canals of their rightful share of water.
Section 70 of the Canal and Drainage Act of 1873 addresses water theft through intentional breach of canals, installation of siphon pipes and tampering with outlets.
Punjab Minister for Irrigation Mohsin Khan Leghari said on Friday that sensible use of water was vital to protect coming generations from water shortage.
He stated this while addressing a convention on 'Save Water Save Life' held under the aegis of Insaf Lawyers Forum.
He further said, "Many countries save 40% water while Pakistan only saves 10% water which is alarming."
He added that the incumbent government was working on various projects to increase the water-saving capacity from 13 million acre-feet to 25 million acre-feet so that country may not face water shortage for agriculture purposes and drinking.
The provincial irrigation minister said that it was highly important to stop wastage of water and added that the water issue should be tackled seriously.
Punjab Insaf Lawyers Forum President Syed Anees Ali Hashmi and others were also present on the occasion.
Article 73 empowers canal officers to arrest without warrant persons responsible for damaging or obstructing the canals or interfering with the supply or flow of water.
He said the canal officers, XENs or SDOs could arrest those involved in water theft without a warrant but it was not possible without police support.
COMMENTS
Comments are moderated and generally will be posted if they are on-topic and not abusive.
For more information, please see our Comments FAQ