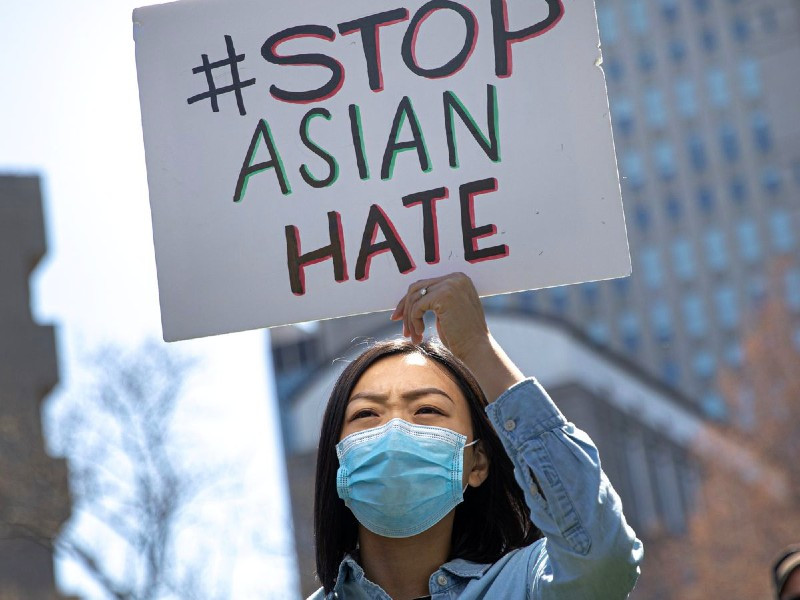 ---
A China Global Television Network's (CGTN) report has analysed the United States record on racial discrimination during the Covid-19 pandemic, observing an increase in hatred against the Asian and other communities.
The report said that the pandemic created both a public health crisis and an economic crisis in the US, saying that as of Thursday, there had been more than 33 million confirmed cases in the country and more than 590,000 deaths, the largest number in the world.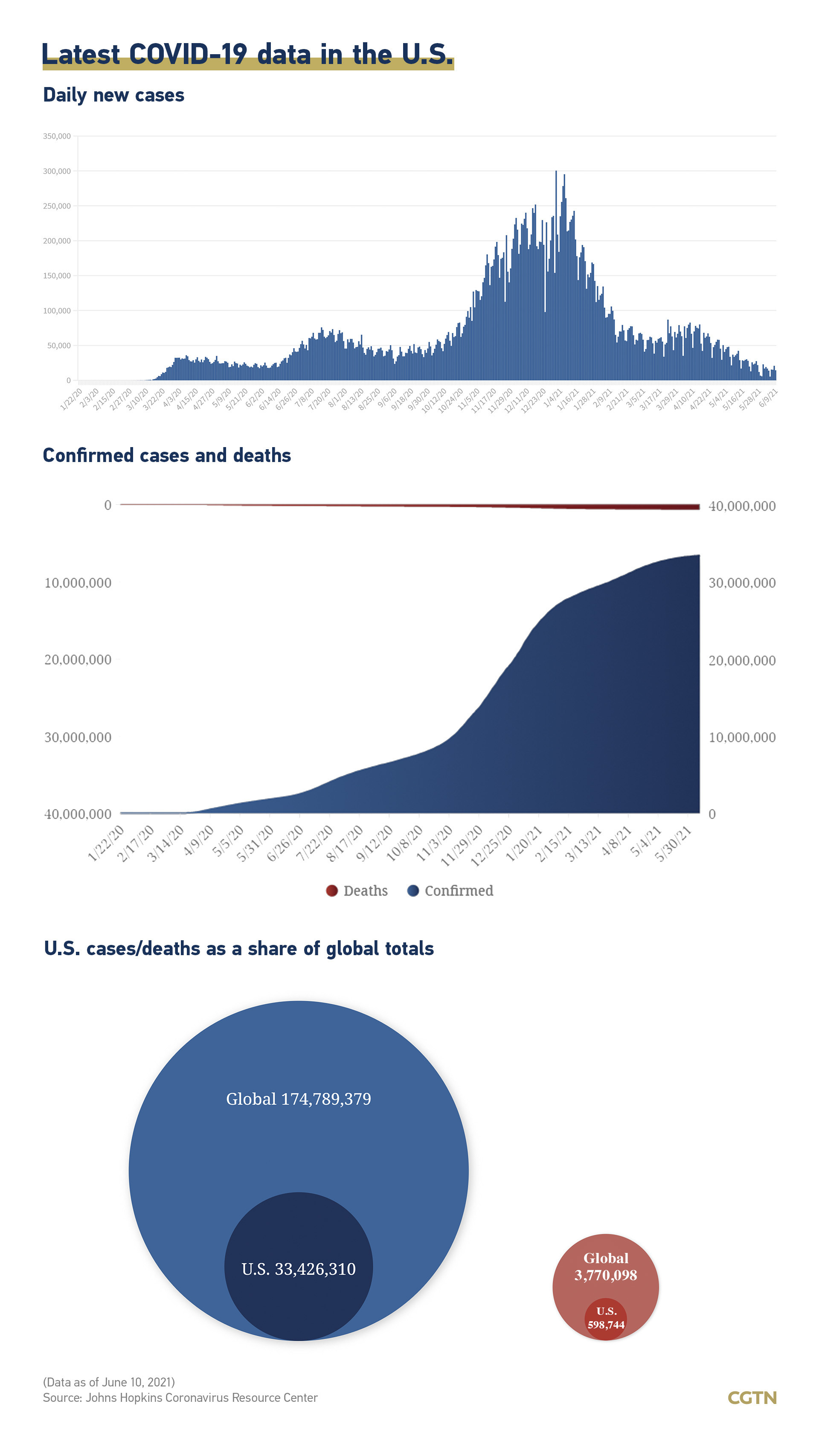 "With less than 5 per cent of the global population, the US accounts for nearly one-fifth of confirmed cases and 16 per cent of deaths worldwide."
Read more: Treat racism like Covid-19, assume you have it
The CGTN report observed that the Covid-19 crises have had differential impacts on various racial and ethnic groups in US society. "Inequities in income and wealth, healthcare access and utilisation, education, occupation, discrimination and housing are interrelated and put some racial and ethnic minority groups at increased risk of contracting and dying from Covid-19," it added.
The report stated that despite the fact that non-Hispanic white people are dying in the largest numbers in US, Black and Hispanic people are dying at much higher rates relative to their share of the US population.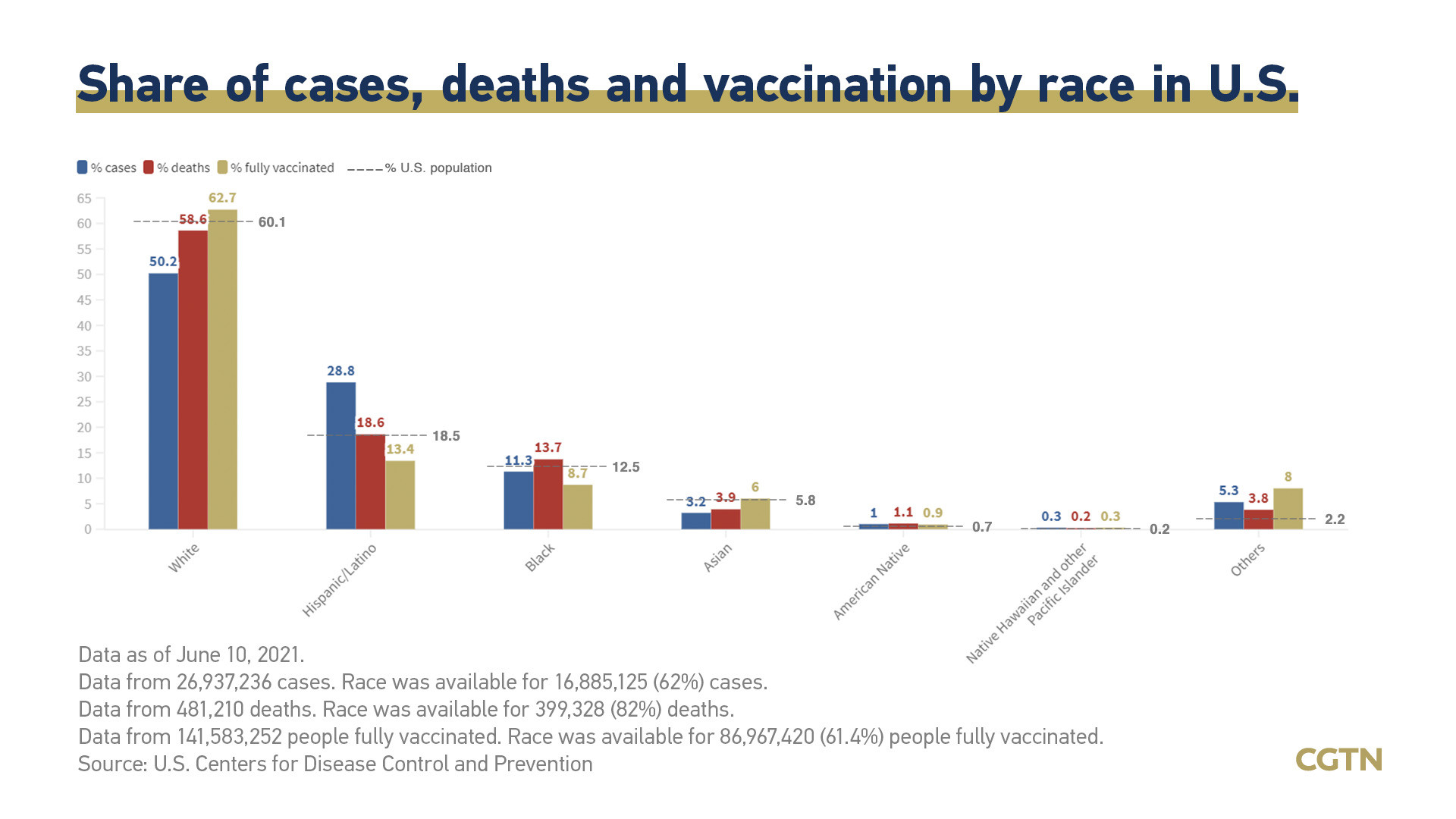 "Amid widespread vaccination in the country, the fully vaccinated rates for Hispanic or Latino and Black people are far less than their proportion of the total population," it maintained.
Also read: America as an epicentre of racism?
It said that Asians living in the US have become scapegoats for the government's poor response. "Analysis released in March by the Centre for the Study of Hate and Extremism at California State University based on hate crimes in 16 of America's largest cities shows that while crimes triggered by racial hatred in 2020 decreased overall by 7 per cent, those targeting Asian people rose by 149 per cent."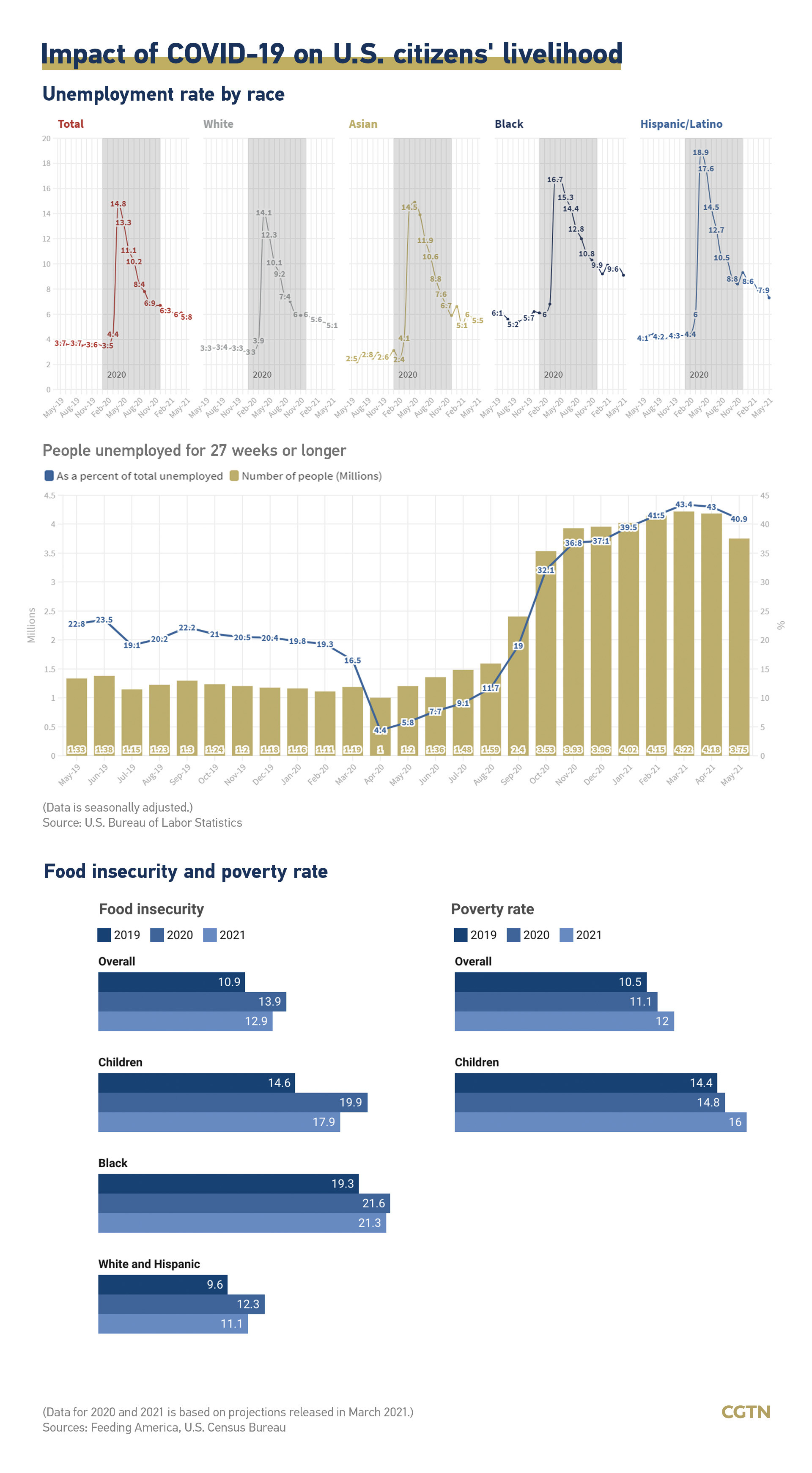 A Reuters report earlier stated that the law enforcement agencies are trying to better protect Asian communities amid a wave of violence targeting them since lockdowns to cope with the coronavirus pandemic.
A recent report by the Centre for the Study of Hate and Extremism at California State University, San Bernardino, showed that while hate crimes overall in the United States had fallen slightly in 2020, crimes against Asian Americans and Pacific Islanders (AAPI) had jumped by 145%.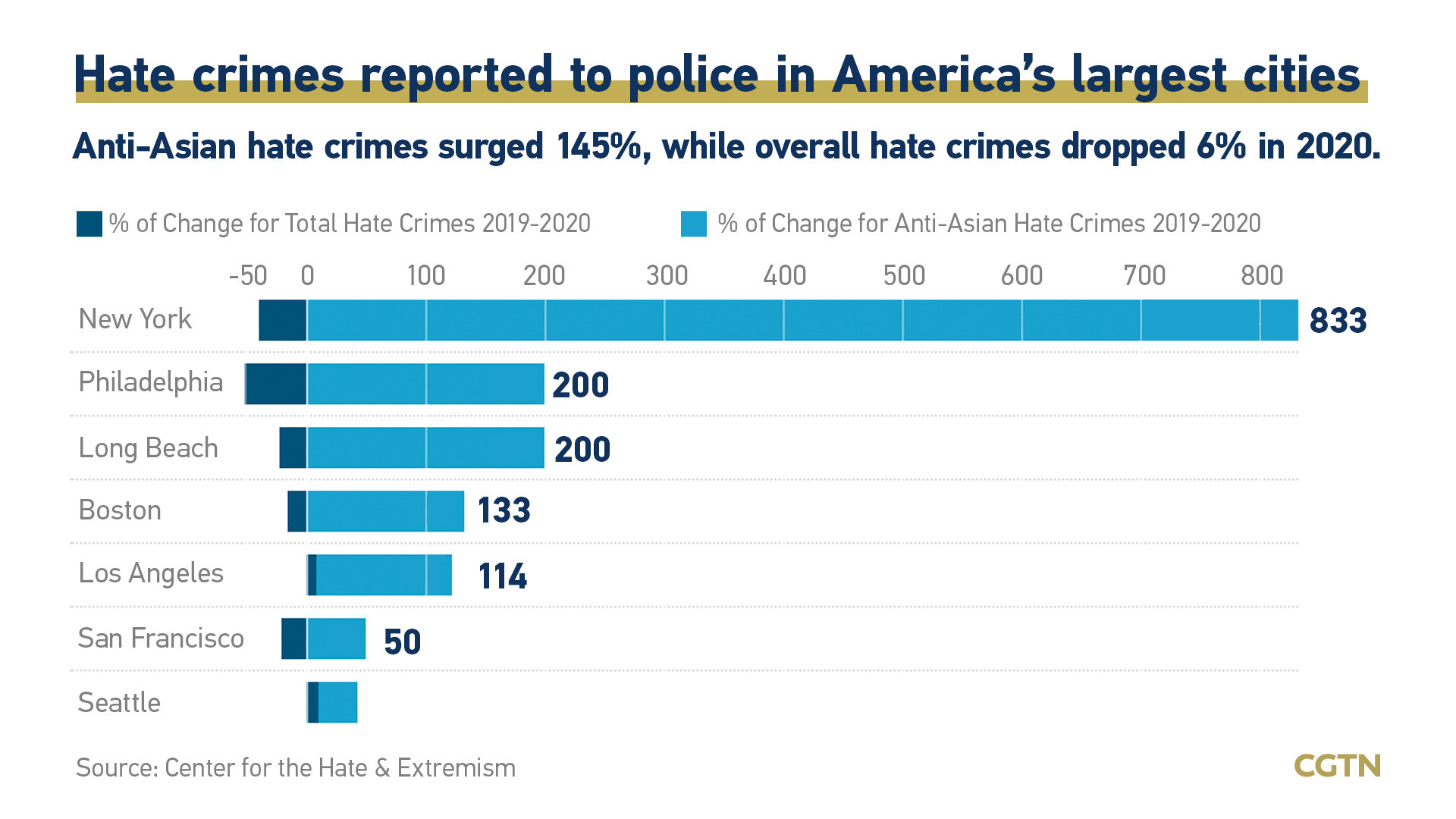 A Reuters/Ipsos poll of 4,430 Americans, conducted from February 18-24, showed that 37% believed that Covid-19 was created in a lab in China, including 24% of Democrats and 54% of Republicans.
Researchers are still trying to identify the origins of the virus, but there is no credible evidence to suggest it was accidentally released from a Chinese lab.