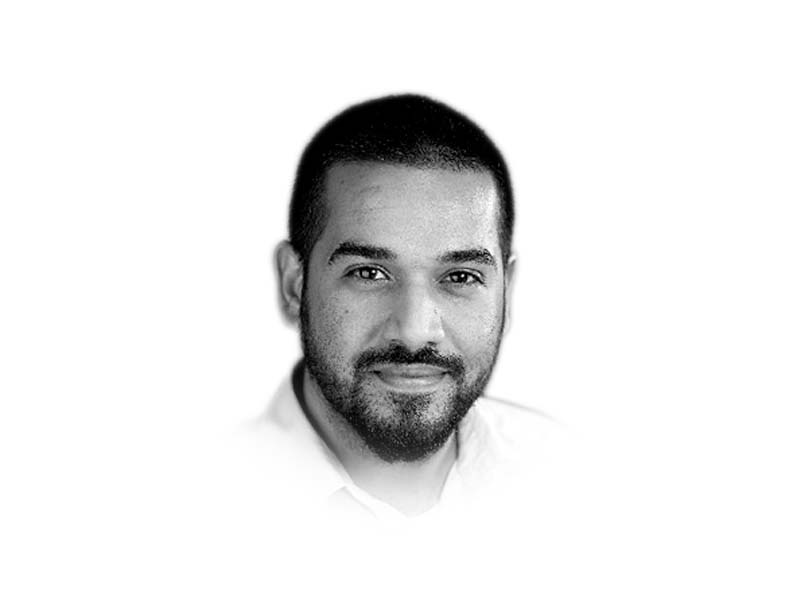 ---
There's a photo of a white, elderly person going around social media. He's holding a cardboard sign that says "Black Lives Matter — Treat Racism like Covid-19. Assume you have it. Listen to experts about it. Don't spread it. Be willing to change your life to end it."
In Pakistan, the number of black or African-origin people in the mainstream is limited, but we do have the disease of anti-black racism nonetheless. As the gentleman's sign said, it's good to start the conversation assuming we are racist, because it's only when we acknowledge a disease, can we find ways of treating it. Until we don't get over denial and come to terms with our racism, we will never be able to find a cure for it. Say it with me now, "I am racist."
In Pakistan we have to talk about anti-black racism as much as possible because there's an inertia that has built over centuries through colonial rule and the slave trade movement and the issue doesn't get enough coverage in our country. For example, did you know that the Encyclopedia Britannica describes the Makrani ethnic group – who make up 25% of the Makran coastal region – as having "black African ancestry originating during the era of the slave trade in the days before British rule, when Karachi was an important slave-trading centre"? I, for one, never thought about the ancestry of our Makrani brothers and sisters and what trials and tribulations their ancestors might have faced in the very city I grew up in.
Let me share an anecdote from a different context. I had a Canadian co-worker who narrated her experience with witnessing dark-skin racism in Pakistan. She was a consultant for a non-governmental organisation (NGO) and was overcome by the beauty of a particular female colleague. She commented to her other, Pakistani female colleagues about how beautiful this young woman was but got a lukewarm response. She could never figure out why. On the other hand, her colleagues would always counter by talking about a different colleague who, to my co-worker, seemed very plain looking. One day, it finally struck her that the person she was referring to was dark-skinned while the other one was light-skinned. For my co-worker, it was a wake-up call for how Pakistanis perceive skin colour and its relationship to beauty.
Granted, what I'm talking about is nothing new, but as I mentioned before, we need to speak about racism in our society not because it's novel or new, but because it's important. Many of us have seen Hassan Minhaj's Patriot Act piece about racism in the South Asian community which received over four million views on YouTube. He talks about how we grow up with negative and derogatory associations with the word 'kalla', and how skin colour is an integral and undeniable part of the match-making process in our society. These spoken and unspoken rules point to a clear undercurrent of racism that has to be addressed.
So what can we do about racism? How can we weed this disease out of our homes and hearts? We can start by removing skin colour from our daily conversation completely. Every time we 'classify' skin colour, as 'good' or 'bad', it sets a precedence that superiority or inferiority based on colour is acceptable. Simply put, it is not. Our religion and culture teach us that people should only be judged by their level of kindness, sincerity and justice — character traits, not physical ones. Character traits are in our control and within our agency, while physical traits were decided by a higher power.
The other things we can do are neatly summarised on the gentleman's signboard.
Published in The Express Tribune, July 6th, 2020.
Like Opinion & Editorial on Facebook, follow @ETOpEd on Twitter to receive all updates on all our daily pieces.
COMMENTS
Comments are moderated and generally will be posted if they are on-topic and not abusive.
For more information, please see our Comments FAQ