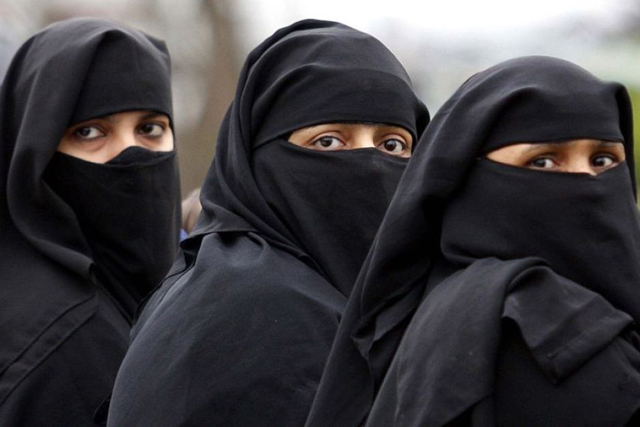 ---
In a landmark ruling, women in Saudi Arabia can now live alone in a house without the consent of father or any other male guardian, Gulf News reported on Friday.
Previously, every Saudi woman was assigned a male relative – often a father or husband but sometimes an uncle, brother or even a son – whose approval is needed to marry, obtain a passport and travel abroad.
Rights groups said that the arrangement had turned women into "second-class citizens", depriving them of social and economic freedoms and making them more vulnerable to violence.
Gulf News report said that the kingdom's judicial authorities scrapped Paragraph B under article No. 169 of the "Law of Procedure before Sharia Courts" which states that an adult single, divorced, or widowed woman shall be handed over to her male guardian.
Read more: Saudi Arabia allows women to join military
It was replaced with a new legal text stipulating that "An adult woman has the right to choose where to live. "A woman's guardian can report her only if he has evidence proving she committed a crime," the ruling stated.
The text also stated, "If a woman is sentenced to a jail term, she will not be handed over to her guardian after completing her term."
"Families can no longer file lawsuits against their daughters who choose to live alone," lawyer Naif Al Mansi was quoted as saying.
He said that such cases were given priority earlier but now the courts will no longer accept them.
Also read: Saudi Arabia appoints hundreds of women to serve at Khana-e-Kaaba
The move comes under Crown Prince Mohammed bin Salman's Vision 2030 initiative, introducing reforms that allow Saudi women to advance in various fields.
Under the initiative, the kingdom earlier ended a ban on women driving and eased restrictions on gender mixing. The crown prince had earlier indicated that he favoured ending the guardianship system.
In February 2019, Saudi media had reported that the kingdom would study how its male guardianship system was being abused after the flight of an 18-year-old woman to Thailand focused global attention on the issue.
The plight of Rahaf Mohammed, who slipped away from her family last month during a holiday in Kuwait and then tweeted calls for help from Bangkok airport, sparked an online campaign that ended with the Thai authorities reversing a decision to send her home and Canada granting her asylum.
Saudi Arabia, one of the world's most gender-segregated nations, was ranked 138 of 144 states in the 2017 Global Gender Gap, a World Economic Forum study on how women fare in economic and political participation, health and education.
(With additional input from Reuters)