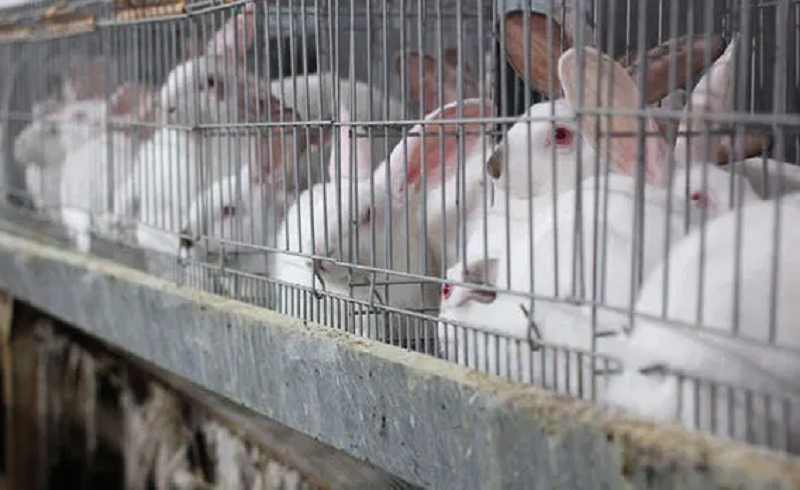 ---
Prime Minister's Special Assistant on National Food Security and Research Jamshed Iqbal Cheema on Thursday inaugurated the Angora rabbit breeding special project in Gilgit-Baltistan (G-B) in a bid to increase the production of wool products.
According to an official statement issued by the Pakistan Agricultural Research Council (Parc), one Angora rabbit's wool can produce up to six high-quality shawls a year.
Parc Chairman Dr Muhammad Azeem Khan while briefing about the newly inaugurated project said that angora rabbits are being imported from Nepal, initially a set of 10 angora rabbits have been brought at the Juglot station of G-B.
"Farmers can annually get 4 to 6 high quality, invaluable shawls from the fur/wool of a single rabbit. Hence with low initial cost startup, Angora Rabit farming can be highly profitable in the wool industry as it's the most recognised wool/fur breed besides, residual feed mixed with rabbit manure is also suitable for vermin compost which in turn provides an excellent biofertiliser for crops," the statement quoted him as saying.
Also read: Farmers being strengthened to bring agricultural revolution: PM Imran
The chairman also added that Parc was trying to extend this project to other districts in G-B so that the standard of living of the common people can be improved.
Mountain Agriculture Research Centre of PARC is solely established for the agricultural and rural development of G-B.
Parc is committed to bringing advanced agricultural practices to the farmers of G-B and empowering local women, a project on the breeding of angora rabbit is started by PARC-MARC at Juglot.
The inauguration ceremony was attended by G-B Agriculture Minister Muhammad Kazim Mesam; the chairman Parc, DG Marc Gilgit Engineer Munir Hussain; DG NARC, Engr Shamimul Sibtain Shah, local farmers and high officials, according to the official statement.
During the visit, the PM's aide also discussed potential areas of agriculture research and development in G-B and briefed about government initiatives to boost G-B agriculture on modern techniques to media persons and local farmers.
In October 2019, the PTI government had formally launched Prime Minister Imran Khan's "Backyard Poultry Programme" in Khyber-Pakhtunkhwa (K-P) in a bid to eradicate poverty in the country. The premier's initiative was to expand to other parts of the country as well.