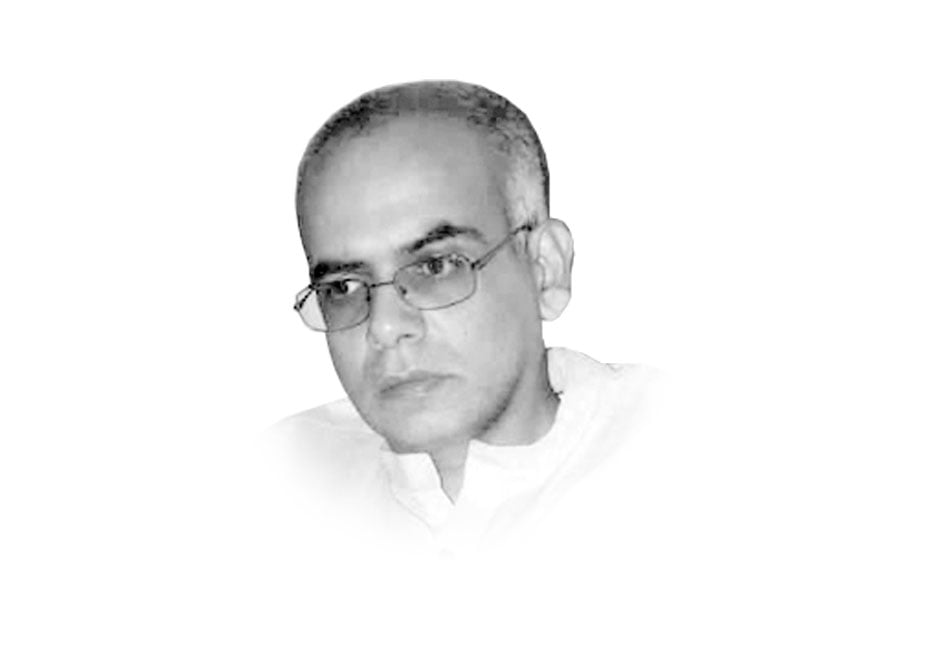 ---
Getting Malala Yousafzai to appear on the cover of Vogue has enabled the premier fashion magazine to brandish its feminist credentials. Malala to the West has become the symbol of girls' empowerment in the so-called 'developing world', someone who withstood the Taliban's brutality in her quest to acquire knowledge. In her home country however, Malala's Vogue picture and interview have evoked a multiplicity of reactions ranging from misogynistic rants about her loss of traditional values to shrill defences of her right to be a modern young woman, to everything in between.
Liberal Pakistanis at home and abroad mostly remain diehard fans of Malala. Yet many who were initially very sympathetic when Malala was shot by the Taliban now feel that she has strayed from her traditional values. Those more susceptible to conspiracy theories accuse Malala of being groomed by the CIA and/or other nefarious intelligence agencies, possibly to malign Pakistan or even to groom her into becoming the Pakistan's prime minister.
Controversies concerning Malala keep erupting. She was even trolled after being spotted wearing jeans while at university in Oxford. Her latest free-flowing interview with Vogue has provided ample ammunition to both her detractors and supporters. On the one hand, Malala donning a dupatta to cover her head in the cover photo is being lauded as pushing back against the discrimination against Muslim women who wear the hijab in western countries. On the other hand, Malala's remarks about the unnecessity of marriage have incensed her critics who claim she is now advocating that people should 'live in sin'. Malala's appearance in Vogue has not only stirred a storm on social media accusing her of betraying Muslim and Pakhtun values, but this controversy has also found its way in the K-P Assembly with parliamentarians of mainstream parities urging her family to clarify her position.
Of all the contentions, conversations and analyses I have come across about Malala's meteoric rise to fame, I have found the discussions by US-based Pakistani academic Shenila Khoja-Moolji to be the most compelling. While certainly no apologist for the tragic attack suffered by Malala, Moolji refers to her as a "convenient victim", who helped reinforce western beliefs about themselves and Muslim extremism.
While innumerable women and girls have been suffering collateral damage due to geostrategic wrangling for power and resources, Malala was chosen to be propelled into the limelight because her tragedy resonated with the western need to demonise Muslim extremism. The tragic violence experienced by Malala was readily coopted to serve the neocolonial rationale of 'civilising the savage' or what Gayatri Spivak had called the tendency of white men (or women, in this context, and even white/western dominated institutions) needing to save brown women from brown men.
Malala is not only hailed as a champion of girls' education but as a young girl who has gone against the grain to deny a repressive Muslim mindset. Consider the coverage in the western press which highlights how many Pakistanis hate Malala and how her statements spark widespread anger in her native land, in turn perpetuating ideas about Pakistanis being conspiracy theorists, patriarchal and jealous.
It is understandable that Malala's personal views have been transformed over these years given she has had experiences that most of us can only dream of. She is no longer a naïve 15-year-old girl, who can be easily guided to make feel-good statements for admiring western audiences. Malala has, in fact, spoken out against drone strikes and the conflict in Afghanistan. She has critiqued Israel and atrocities in Kashmir, and has raised her voice for the betterment of refugees. She has even made fun of President Trump years ago on a show hosted by David Letterman.
Given her increasing maturity and exposure to critical thinking at a leading university, Malala can and should do more to push back against corporate and institutional attempts to manipulate her to serve their own vested interests. For this to happen, she needs to reflect on her own positionality and begin to question and challenge self-endorsing narratives about the power of neoliberal values and western benevolence to address the inequalities plaguing our world.
Published in The Express Tribune, June 11h, 2021.
Like Opinion & Editorial on Facebook, follow @ETOpEd on Twitter to receive all updates on all our daily pieces.