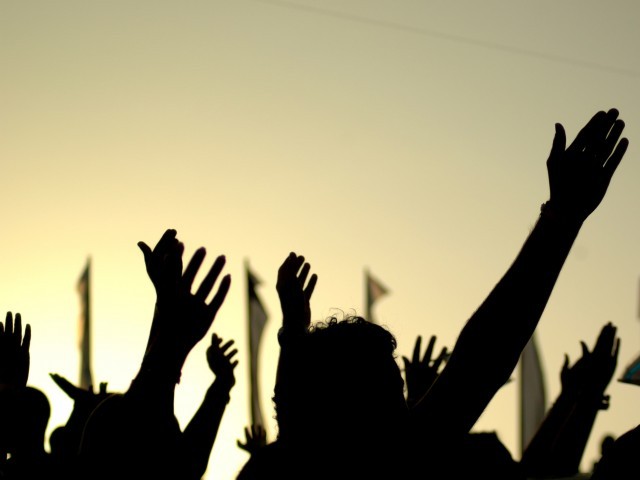 ---
KARACHI:
A mob armed with sticks and firearms stormed the Shah Latif police station on Wednesday morning allegedly to break free suspects from the police lockup.
According to the Karachi police spokesperson, nearly 100-150 people wielding sticks and small firearms surrounded the precinct in the early hours of Wednesday.
The crowd was chanting slogans demanding release of people arrested during a riot from the Super Highway a few days ago.
Police said that around morning the crowd barged into the precinct and tried to break open the lockup's door. The cops present at the police station tried to stop the intruders, but they started beating the policemen with slaps and punches and even tore the uniforms.
Read more: Over 200 booked for rioting, vandalism, attack on police
Outnumbered the policemen claim they fired aerial shots to disperse the mob and called for backup from other police stations. According to police, constables Waseem, Obaid, and Ramzan were injured in the attack.
Meanwhile, a police party reached the scene and fired aerial shots and started a baton charge in which Abdul Rasul was injured while his brother Abdul Nabi and companion Mudassir were also arrested.
The police spokesperson said that the injured constables were shifted to Jinnah Postgraduate Medical Centre (JPMC).
Published in The Express Tribune, June 10h, 2021.