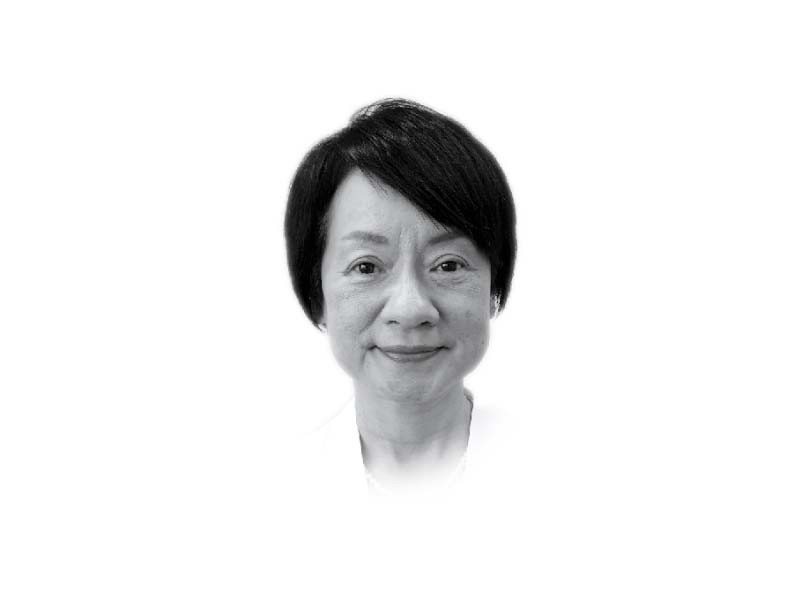 ---
Sixty-two million children in the Asia Pacific region are in child labour. It is a simple sentence to write but far harder to comprehend. Sixty-two million children. Spend a moment to think just how big that number is — roughly similar to every child aged under 14 in the Philippines, Viet Nam and Japan combined.
But behind the big numbers are individual children, each with hopes and dreams for the future.
In Pakistan, children like Usman Bilal, dreamt of going to school and playing with other children, while unfortunately working as a child labourer. With the support of stakeholders, Bilal was rehabilitated and now runs his own business while promoting child rights as an activist. This change in circumstances demonstrates that dedicated efforts among stakeholders can help children realise their dreams, rather than working as child labourers.
We know that where child labour takes place, it has devastating consequences for a child's education, skills acquirement and future possibilities to overcome the vicious circle of poverty, incomplete education and bad jobs.
The persistence of child labour in today's world is unacceptable. As ILO Director-General Guy Ryder said recently, "There is no place for child labour in society. It robs children of their future and keeps families in poverty."
The good news is that at a global level over the last 20 years almost 100 million children have been removed from child labour, bringing numbers down to the current figure of 152 million worldwide.
In Pakistan child labour figures are still being ascertained following the last comprehensive child labour survey in 1996. To address this, in March 2019, the Government of Pakistan with the financial and technical cooperation of UNICEF and ILO officially launched provincial child labour surveys. Further, the ILO continues to support national efforts to address child labour particular in its worst forms in various supply chains in Pakistan in close cooperation with the Government at federal and provincial level, Workers and Employers Organizations. This is actioned through legislative and policy reform efforts and practical actions on raising awareness on child labour and its detrimental effects on child welfare and overall national development.
However, the Covid-19 pandemic threatens to further reverse years of progress made. With schools closed and the challenges of distance learning and economic crisis, many children may see themselves pushed into child labour to support household income.
The United Nations has declared 2021 as the International Year for the Elimination of Child Labour. New global estimates of child labour will be announced on 10 June to mark World Day Against Child Labour. We sincerely wish to see a continuation of the downward trend, despite the ongoing impact of Covid-19.
A main purpose of this year is to foster policy responses and undertake initiatives to achieve Target 8.7 of the UN Sustainable Development Goals. That is to "Take immediate and effective measures to eradicate forced labour, end modern slavery and human trafficking and secure the prohibition and elimination of the worst forms of child labour, including recruitment and use of child soldiers, and by 2025 end child labour in all its forms."
At the global launch of the International Year in January 2021, UN agencies, governments from different continents, business and civil society organizations committed to step up efforts during 2021 and to send a clear signal that the elimination of child labour is possible.
Under the slogan "Take action to end child labour", governments and other partners are committing to action pledges that pave the road towards 2025.
From past experience we know that in order to be successful, root causes of child labour need to be addressed, clear decisions taken and budgets mobilized. More coherent action is required, ensuring the availability of quality education, social protection for all, and decent work for parents.
Governments, business, civil society and other partners are encouraged to raise awareness on the importance of the eradication of child labour and to share good practices and lessons learnt — at national, regional and global level. A number of high-level events over the year will also provide governments, social partners and civil society with possibilities of engagement.
The work is supported by the Alliance 8.7, a global partnership to end child labour, forced labour, human trafficking and modern slavery. The Alliance is actively working with 22 "pathfinder countries", including Nepal, Sri Lanka, Vietnam and Fiji in the Asia-Pacific region, and over 200 partner organizations to accelerate action, share knowledge and implement innovative solutions on the ground. It is important to develop these solutions together with schools, families, local authorities and organisations while also listening to the voice of children.
The International Year provides an extraordinary opportunity to bring partners together, to learn from each other and to put proven and innovative measures into practice to protect the rights of children.
There can be no one-size-fits-all solutions; responses need to be adapted to the very diverse environments in which child labour still occurs. Each and every action — whether taken by a government or an individual — helps lay the foundations for a world in which children enjoy their childhood. I encourage you to join us and to take action now. Let's end child labour by 2025.
Published in The Express Tribune, June 10h, 2021.
Like Opinion & Editorial on Facebook, follow @ETOpEd on Twitter to receive all updates on all our daily pieces.