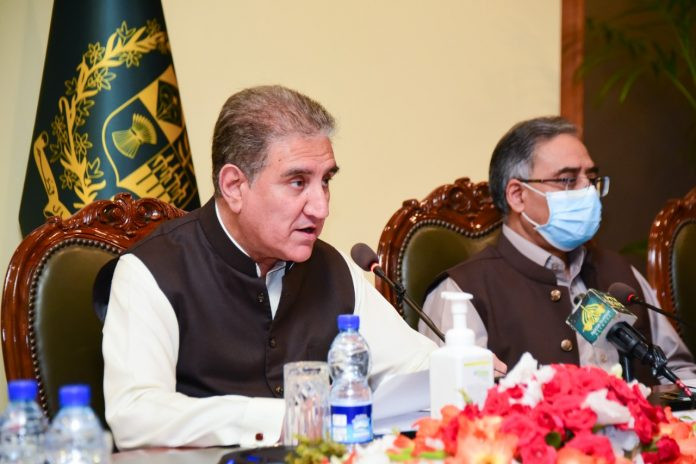 ---
Pakistan's Humanitarian Response Plan (HRP) for the year 2021 was launched in Islamabad on Wednesday with a commitment to provide basic necessities and services to all residents of the country, "in all situations, without any discrimination".
The initiative was taken in collaboration with the United Nations.
Addressing the launching ceremony, Foreign Minister Shah Mahmood Qureshi said the plan is intended to strengthen Pakistan's capacity in the prevention, preparedness and response to disasters including through the provision of relief services by building cross-institutional and stakeholder linkages.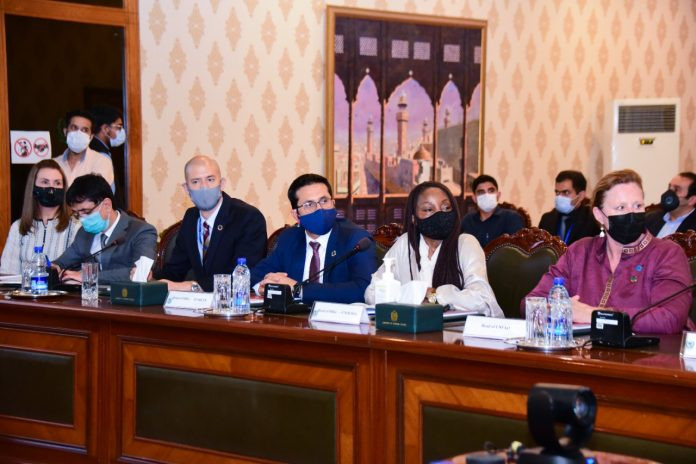 He said the government is pursuing a multi-pronged strategy, focusing on the health as well as socio-economic aspects. "A national coordination mechanism was established, which continues to guide our Covid-19 response, based on evidence and scientific methodology."
FM Qureshi added, "We are undertaking efforts for universal vaccination, without any discrimination and we are confident of achieving our goal of vaccination for all."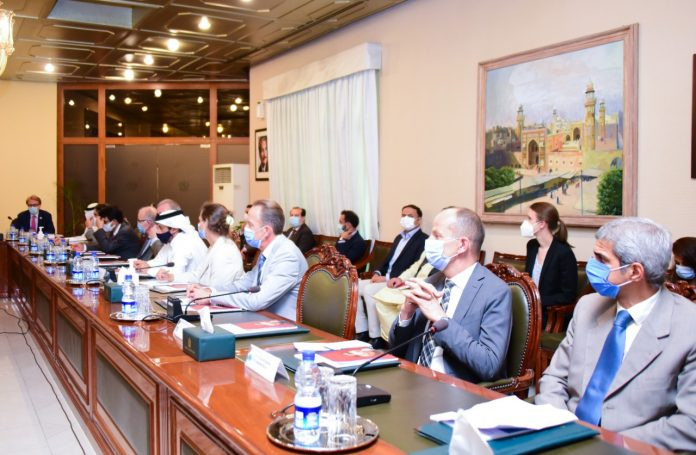 He said that we are aiming at forging partnerships in the field of agriculture, health, renewable technologies, building resilience of the host communities and businesses, and strengthening institutional capabilities to predict and respond to emergencies.
Regarding the hosting of millions of Afghan refugees, the foreign minister said that Pakistanis opened their hearts and homes for them, adding that an inclusive treatment has been granted to all categories of Afghans during the pandemic as well, with full access to hospitals, doctors, paramedics and medicines.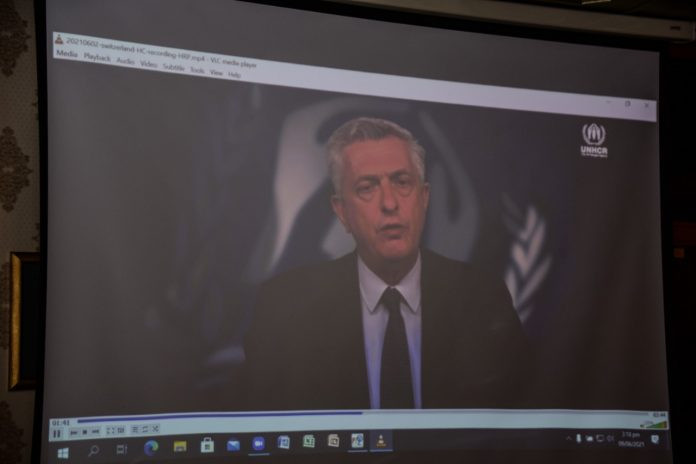 He said that the vaccination drive is fully inclusive, catering to Pakistani and non-Pakistani citizens alike, including Afghan refugees. He called for renewed commitments and pledges to bridge the gap between the rising number of refugees and the dwindling resources available for their protection, well-being, and repatriation.
The Chairman of the National Disaster Management Authority (NDMA) Lieutenant General Akhtar Nawaz highlighted the policies and measures taken by the government of Pakistan regarding disaster-risk reduction, mitigation and adaptation.
On the occasion, United Nations High Commissioner for Refugees Filippo Grandi said: "In the face of grave implications of the pandemic, Pakistan also continues to make sure no one is left behind and includes Afghan refugees in its Covid-19 response including the government vaccination programme."
UN Resident Coordinator and Humanitarian Coordinator Julien Harneis said that the people in Pakistan have to cope with the humanitarian consequences of extreme weather events and conflicts in Afghanistan.
"The causes of these humanitarian needs are in part global and regional, and so although the Pakistani state and society have significant capacity to respond to these needs, it is appropriate that the international community share this burden," he added.
Read more: FM Qureshi calls for collective efforts to end human tragedy in Palestine
In launching the HRP, he added, we are laying out the roadmap of how the UN and humanitarian partners aim to support and complement the response of the government of Pakistan.
The government and the UN have worked tirelessly on joint efforts to contain Covid-19 and mitigate the pandemic's socio-economic and health impacts and humanitarian consequences, while remaining inclusive of both Pakistan and non-Pakistani citizens such as refugees and migrants.
The launch event was attended by the Diplomatic Corps, heads of UN agencies in Pakistan, representatives of international organisations, IFIs, civil society and media.
COMMENTS
Comments are moderated and generally will be posted if they are on-topic and not abusive.
For more information, please see our Comments FAQ